Camping in Alaska can be quite an adventurous experience, as it is one of the most secluded terrains in the country. It's like a wonderland for camping lovers, especially in the summer.
To assist your decision, we have made a list of the best 21 Alaska campgrounds across the state, each featuring different attractions, activities and amenities.
Let's begin: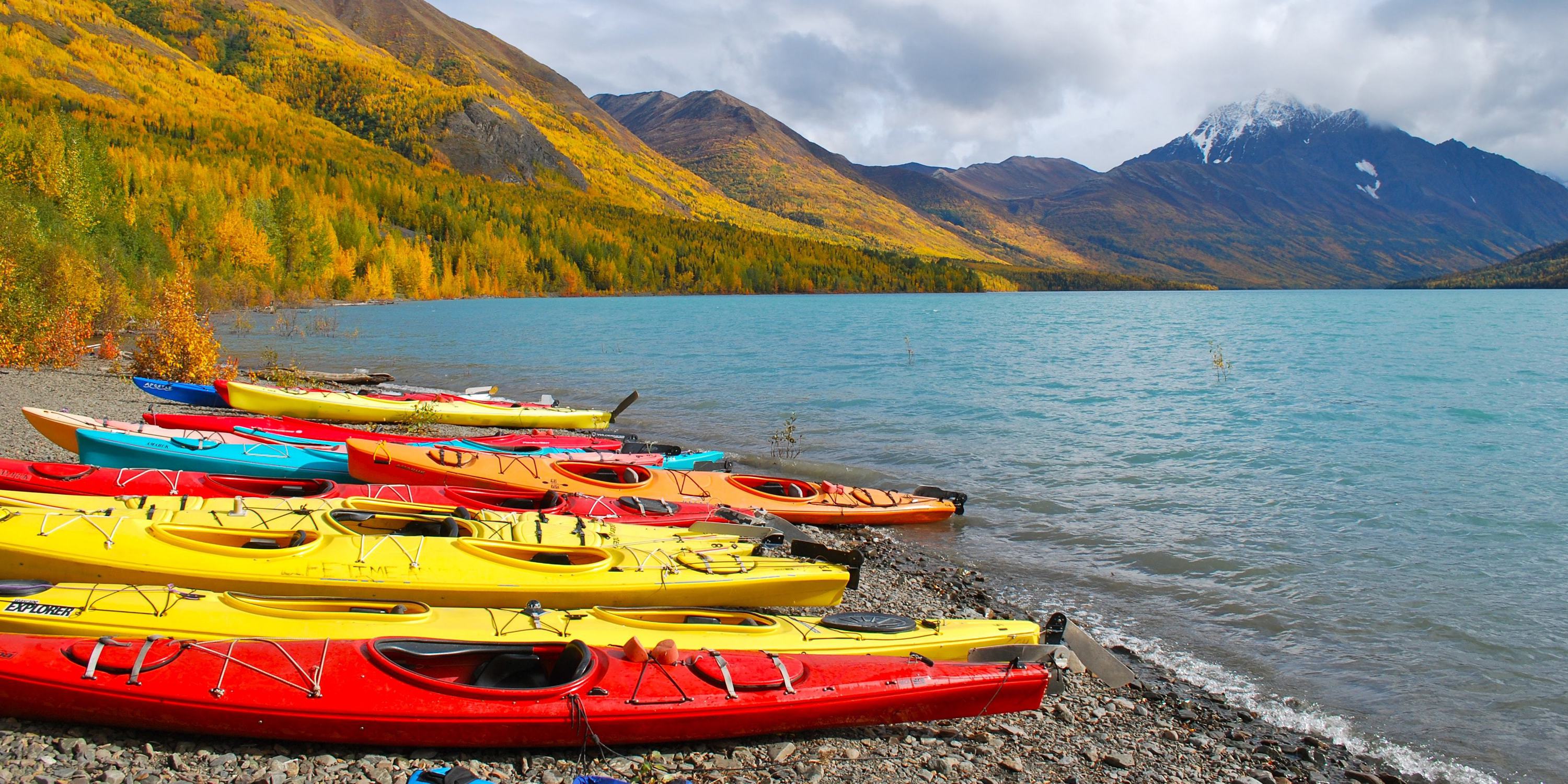 To reach the campground, take Exit Glenn Highway at Mile 26.5, Eklutna. Go ahead for 10 miles and you will see the campground at the end of the road.
This campground is tucked into the woods at the northern tip of Eklutna Lake in Chugach State Park. It has a 25-mile long network of multi-use trails.
Eklutna Lake Campground comprises of nearly 50 campsites with fire pits, water, picnic tables and toilet facilities, and it also has an overflow camping area with 15 sites. Photography, camping and wildlife viewing can be done in any season here.
The campground is pet-friendly.
More: The Best Camping Fan Review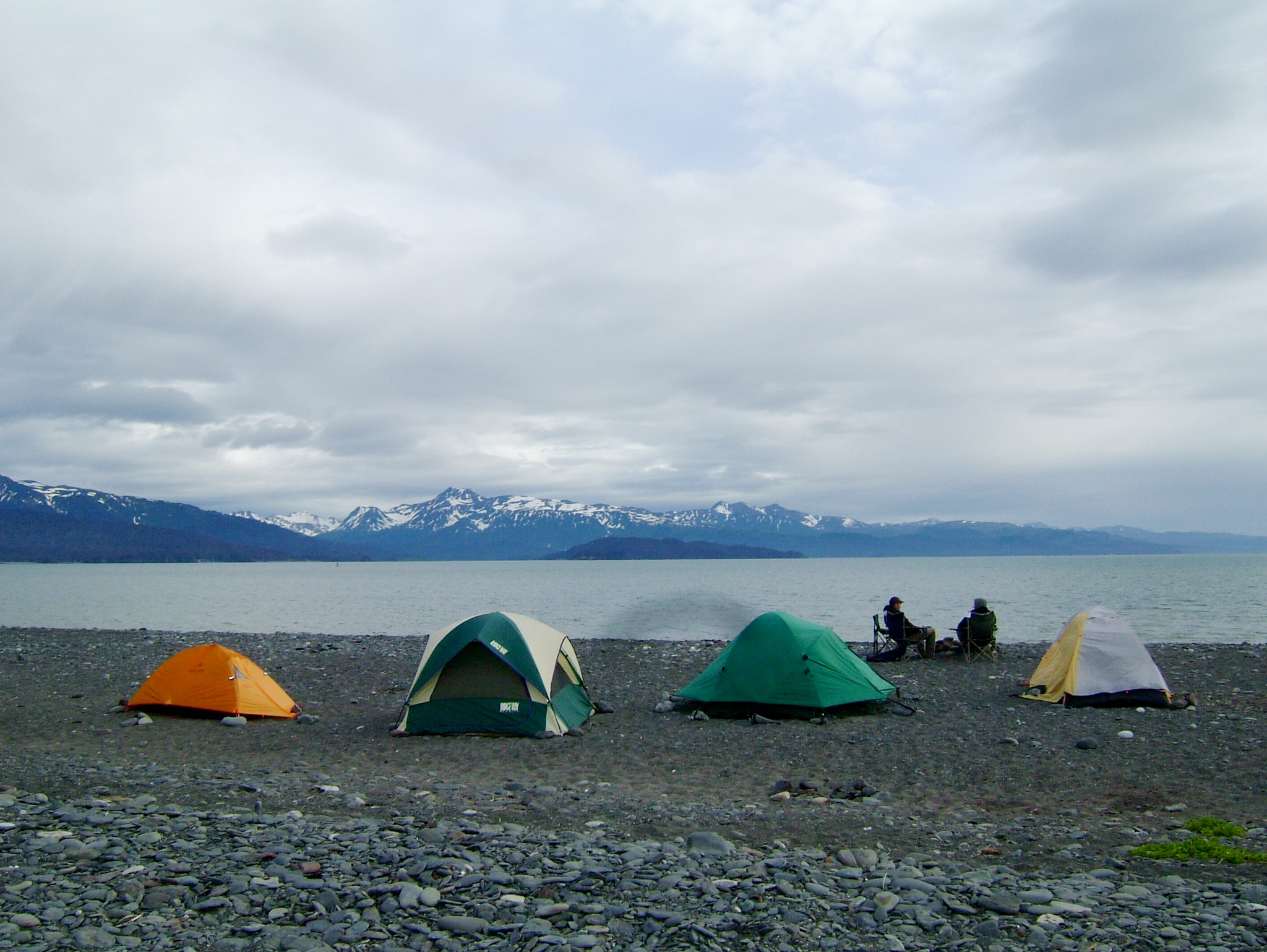 If you want to experience camping on the beach with stunning mountain views and mesmeric sunsets, go to Alaska's Homer Spit. Located around 230 miles southwest of Anchorage, this campground is a treat for nature lovers.
There are a total of 122 campsites in Homer Spit.
Beach front campsites (no hookups) can accommodate up to 20 ft. trailers, trucks, campers/vans, tents and up to 30 ft. motorhomes. The fee is $35/night.
Then there are beach view campsites, one row back from the beach, with electric hookups. These sites can accommodate up to 30 ft. trailers, trucks, campers/vans, tents and up to 30 ft. motorhomes. The camping fee for these sites is $45/night.
Full hookup sites come with a sewer, water and electric hookups in a pull through space. These sites can hold around 34 ft. tents, trucks, campers/vans, trailers and up to 40 ft. motorhomes. The fee is $50/night.
Lastly, there are interior sites with electric hookups. These can accommodate trailers up to 34 ft. and motorhomes up to 36 ft. The fees are $40/night for RVs and $30/night for tents.
More: The Best 4-season Tent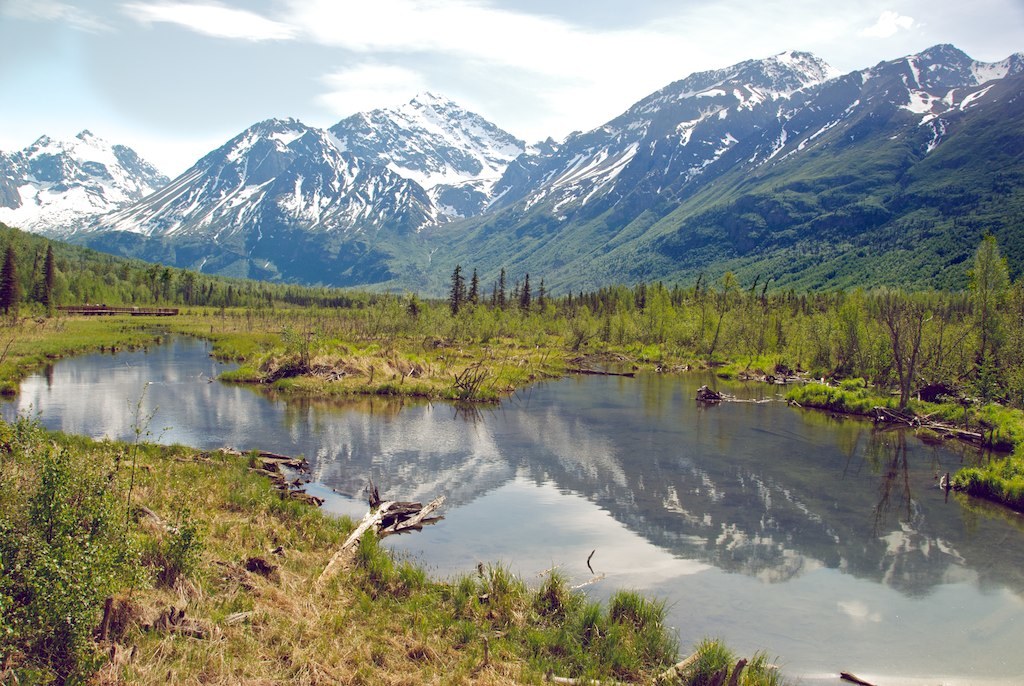 Eagle River is one of the campgrounds around Anchorage, Alaska where you can go fishing, explore the shoreline and watch whitewater paddlers. The campground is 15 minutes from downtown, 1 mile south of Eagle River.
There are 57 campsites nestled across 3 wooded lanes in Eagle River campground off the Hiland Road exit by Mile 2 of the Glenn Highway. This dog-friendly campground allows large RVs and provides a dump station, picnic tables, latrines, and water and fire pits. You can do various activities here such as fishing, hiking, biking, and seeing wildlife, or even rent a private campsite for secluded camping.
​The camping fee here is $20/night (the fee for a private campsite is more expensive).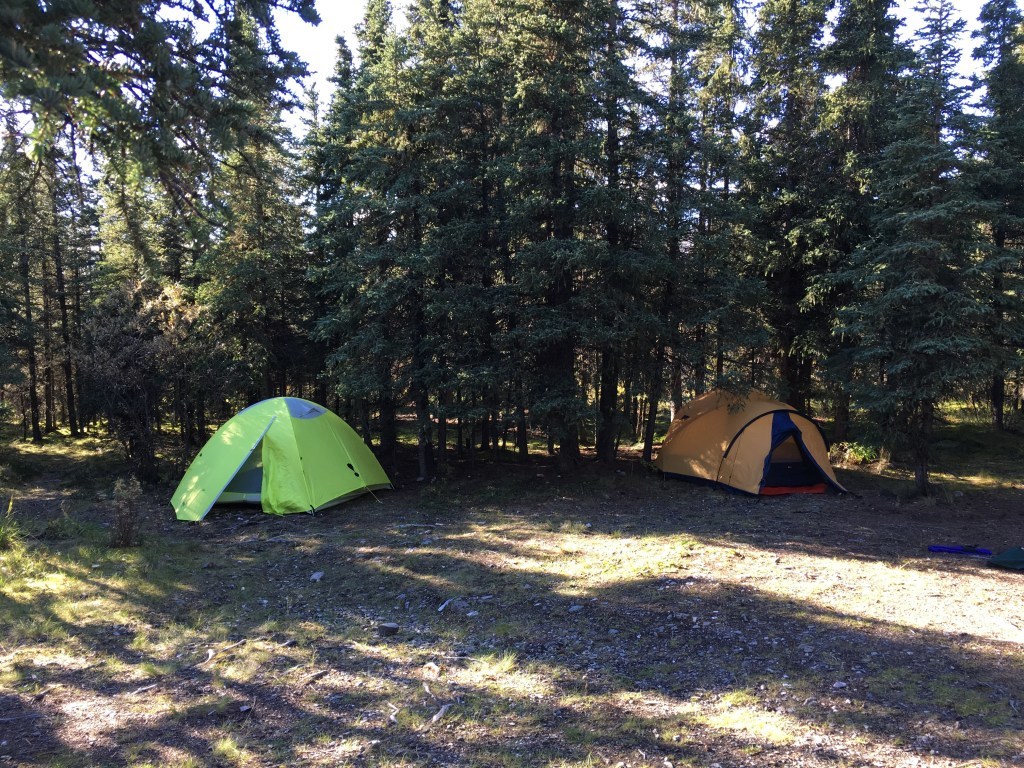 Riley Creek Campground is situated right inside the park entrance. It is the largest and most popular campground in Alaska with campsites that can accommodate up to 40 ft. long RVs and tents.
In the third loop, there's a small section reserved for walk-in, tent-only camping.
Riley Creek is a wooded campground with most amenities and conveniences, without traffic noise. There are group campsites available here as well.
Most campsites provide access to laundry, a dump station, water, potable water, fire grates and vault toilets (flush toilets are seasonally available).
Camping here is free in winter, whereas large RV sites (for RVs up to 40 ft. long) in summer cost $30; small RV sites (for RVs up to 30 ft. long) cost around $24. Lastly, the tent-only sites charge around $15.
This campground does not have water or electric hookups for RVs. Pets are welcome at Riley, as long as their feces are disposed of in garbage cans.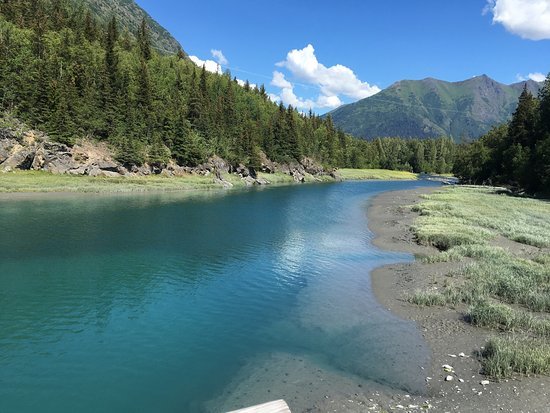 Bird Creek is one of the popular campgrounds in Chugach State Park where you can go climbing, hiking, fishing, biking, camping and wildlife viewing.
Located at Mile 101 on the Seward Highway, Bird Creek has nearly 22 campsites open to RVs and tents with immediate access to a paved trail.
The campground is nice, open and airy with stunning views and good amenities, such as picnic tables, fire rings, water pumps, bear-safe food lockers and outhouses.
Fires and pets are allowed here.
The camping fee here is $20/night.
More: Garmin eTrex 20x GPS Handheld Review
At Centennial campground, you will get a rustic camping experience during the summer months. Located right at the heart of Anchorage in Centennial Park, the Centennial is one of the beautiful Alaska campgrounds offering 88 campsites, 2 group sites, 6 drive-through sites, 21 RV-only sites (with electricity) and 67 RV/tent sites (without electricity).
Centennial Park is 15 minutes away from Downtown Anchorage.
The camping rate here is $25/night and $35/night for sites with electricity. Use of firearms and fireworks are not allowed in the campground, but you can bring pets that are leashed at all times.
Overnight camping is allowed here with a maximum stay of 14 days.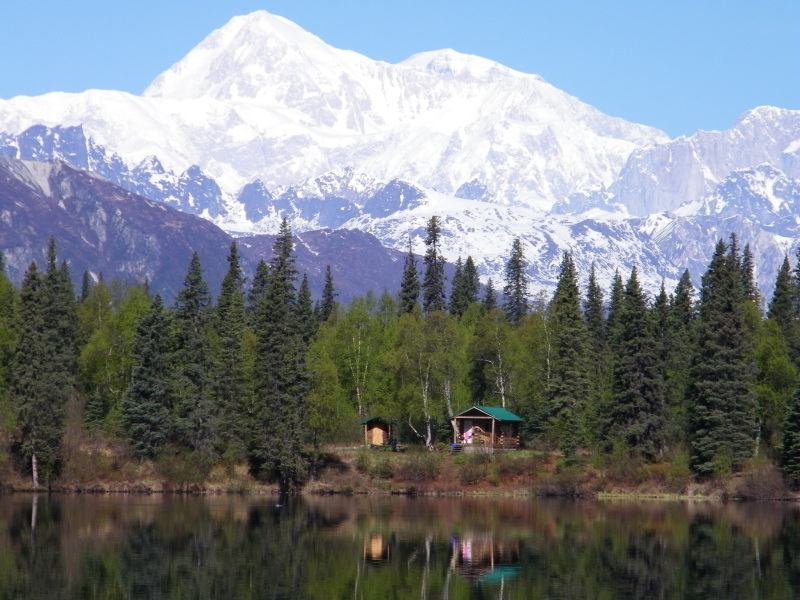 Byers Lake has a developed campground in Denali State Park, 45 km (28 miles) north of Talkeetna.
Byers Lake Campground has nearly 73 sites including RV sites, group sites, tent sites and public-use cabins. These sites come with basic amenities such as a dump station, fires, water source, wheelchair access, vault toilets, hiking, fishing and kayaking rentals. The lake looks gorgeous and has a trail for hiking expeditions.
Pets are allowed in this campground.
Camping prices range from $15 to $20.
More: Best Places for Camping in Virginia and Virginia Beach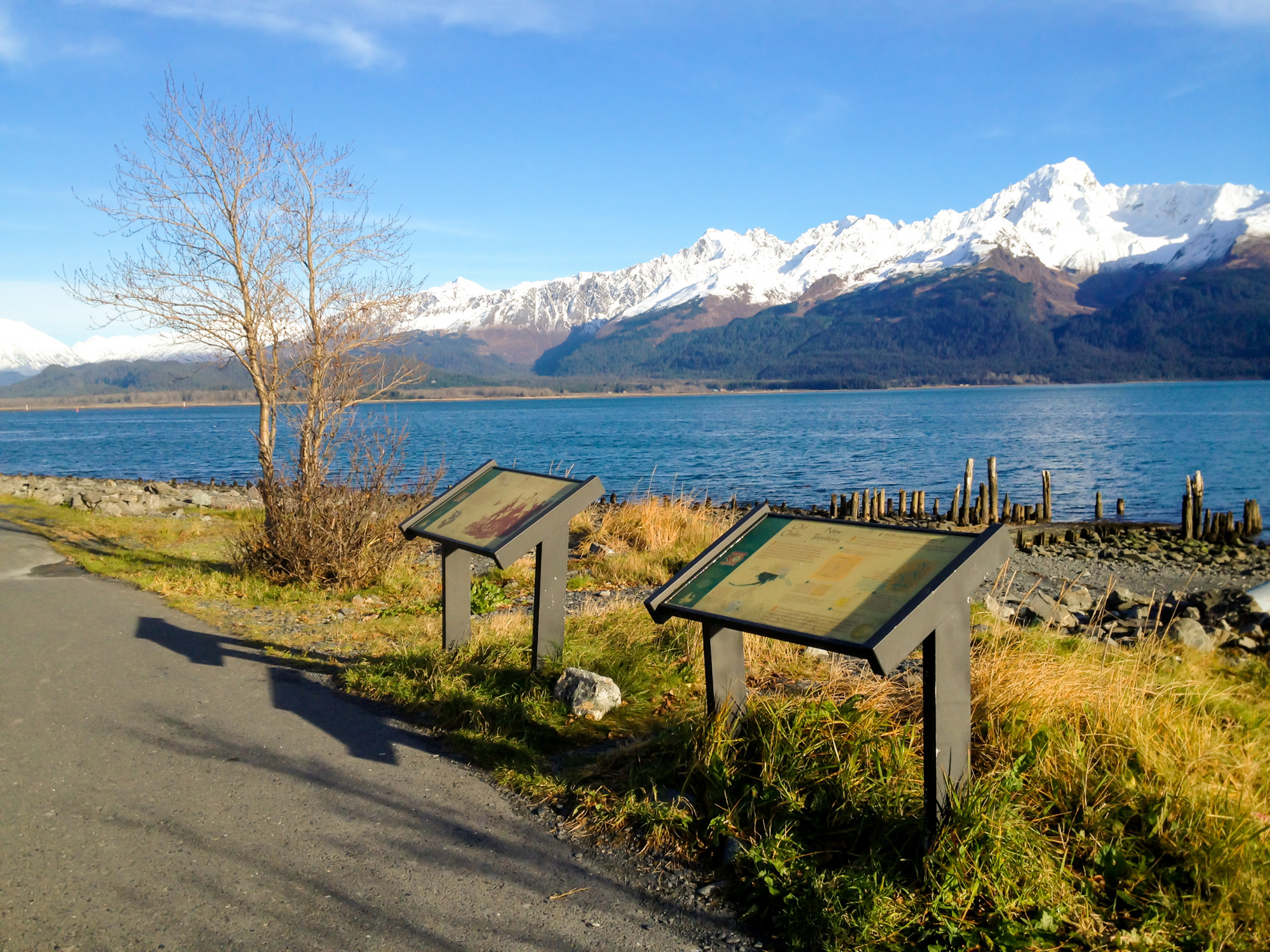 The City of Seward has around 7 different campgrounds, out of which 6 are within Waterfront Park.
Most campsites are meant for tents and small RVs.
The cost for hookup sites is $20; whereas for dry and tent sites is $10.
The fee for Utility RV sites is $40. There's an RV sewer dump station on Ballaine Boulevard for a $5 fee.
Pets are allowed in the campground, but must be tied with a leash of 6 ft. or less.
More: Best Compact Umbrella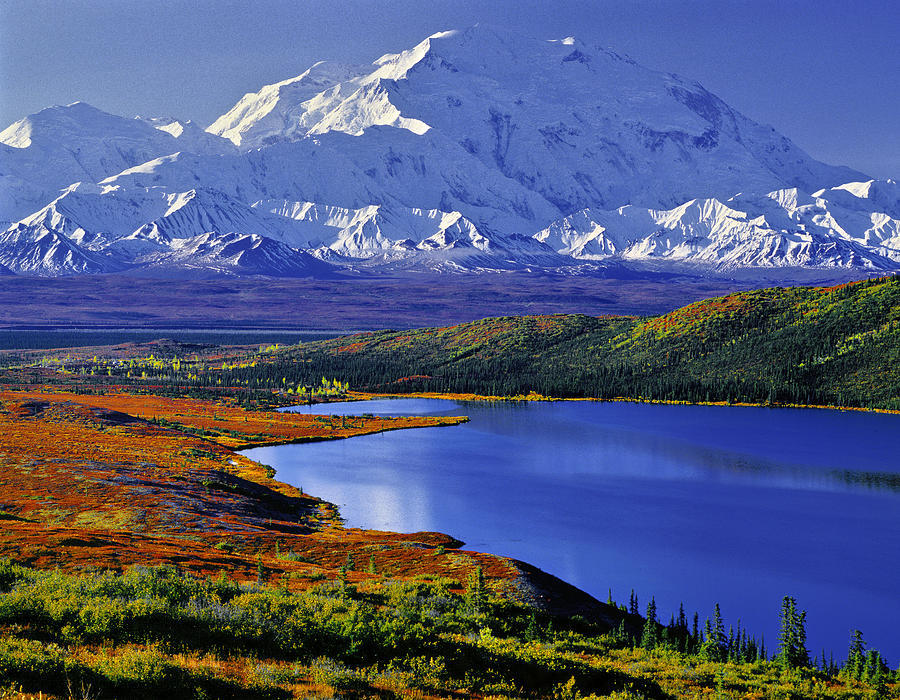 Wonder Lake Campground is accessible to campers via specialized park buses, so you cannot drive to this campground. You need to book camper bus tickets along with campground fees.
Wonder Lake Campground is at Mile 85 on the Denali Park Road, featuring over 28 campsites only for tents.
RVs and trailers are NOT allowed here.
Wonder Lake offers mesmeric views and cloudy skies. There are bear-proof food lockers available all across the campground. Other facilities include trash collection, amphitheater and potable water (seasonal). Open fires are not allowed here, you can bring a camping stove for cooking. Vault toilets are available all-year round, whereas flush toilets are accessible seasonally.
Pets are not permitted on the camper bus. A one-time reservation fee is $6 and a nightly fee to stay at the Wonder Lake Campground is $16/night.
Exit Glacier Campground is on Mile 8.2 of Herman Leirer Road. It has around 12 sites for walk-in, tent-only camping. There are no camping fees, nor any reservations required. The maximum stay for camping is up to 14 days.
Each campsite is limited to 2 tents and 8 people.
#1 and #12 campsites are wheelchair accessible sites and paths to reach them are crushed rock or asphalt.
At Exit Glacier, campers are provided with dining/cooking shelter and central food storage. Storing food or cooking at sites is not permitted.
Pets are not allowed here and RV camping is also strictly prohibited.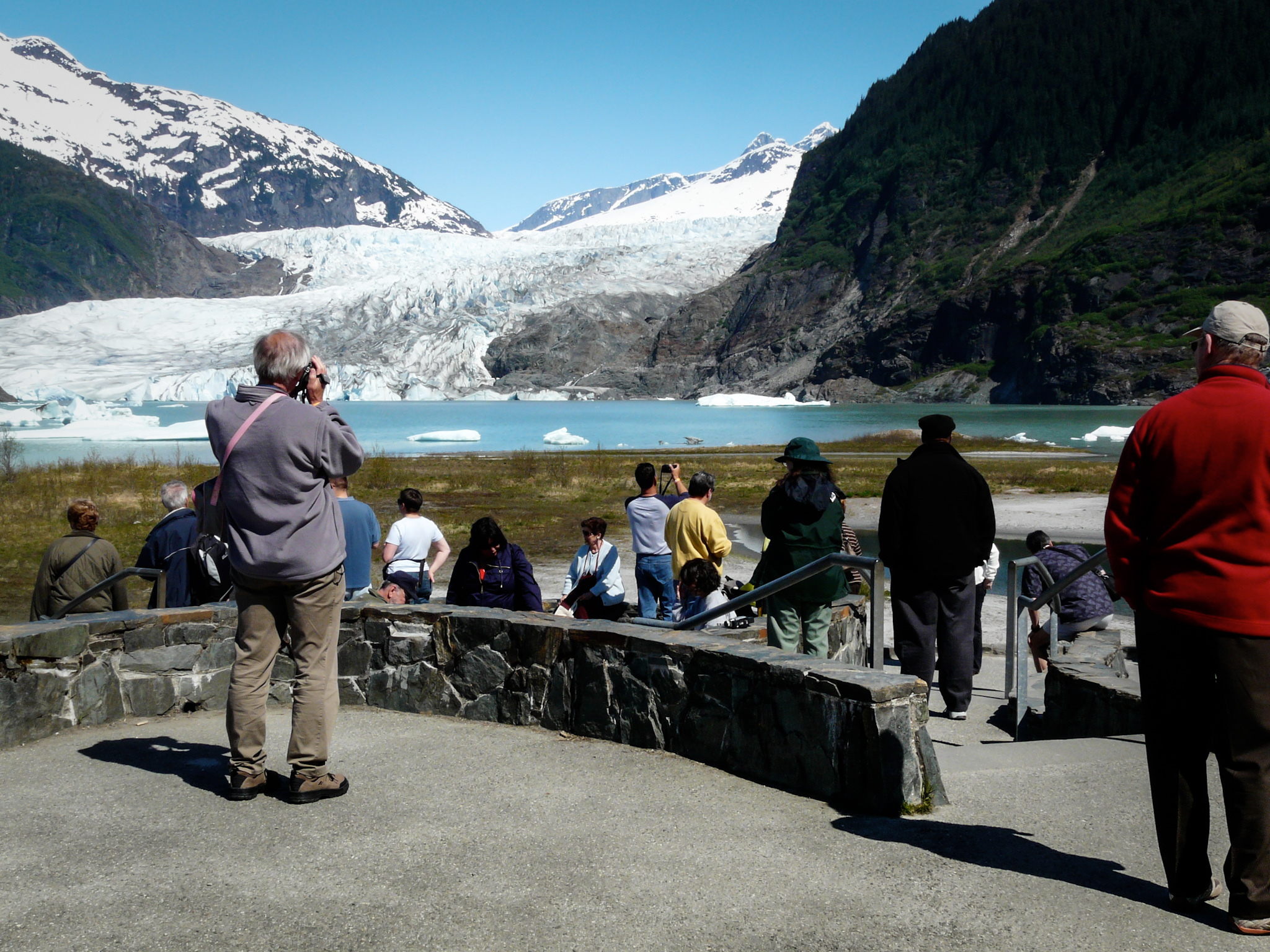 Mendenhall Campground is located at the Mendenhall Lake shore, up to 13 miles from downtown Juneau in view of the gigantic Mendenhall Glacier. It is one of the popular Alaska Campgrounds featuring abundant wildlife and beautiful scenery. You can access it via Alaska Airlines or the Alaska Marine Highway.
The big campground has over 69 sites, out of which 56 are fully accessible. There are 9 partial-service RV sites with water/electric hookups and 9 full-service RV sites with sewer/electric/water hookups. You can even find 7 sites in a separate walk-to backpacker area.
Almost all campsites have tent pads, picnic tables and fire rings with grills.
The camping rate is from $10 to $28/night, depending on the site type and season. Most sites here welcome pets.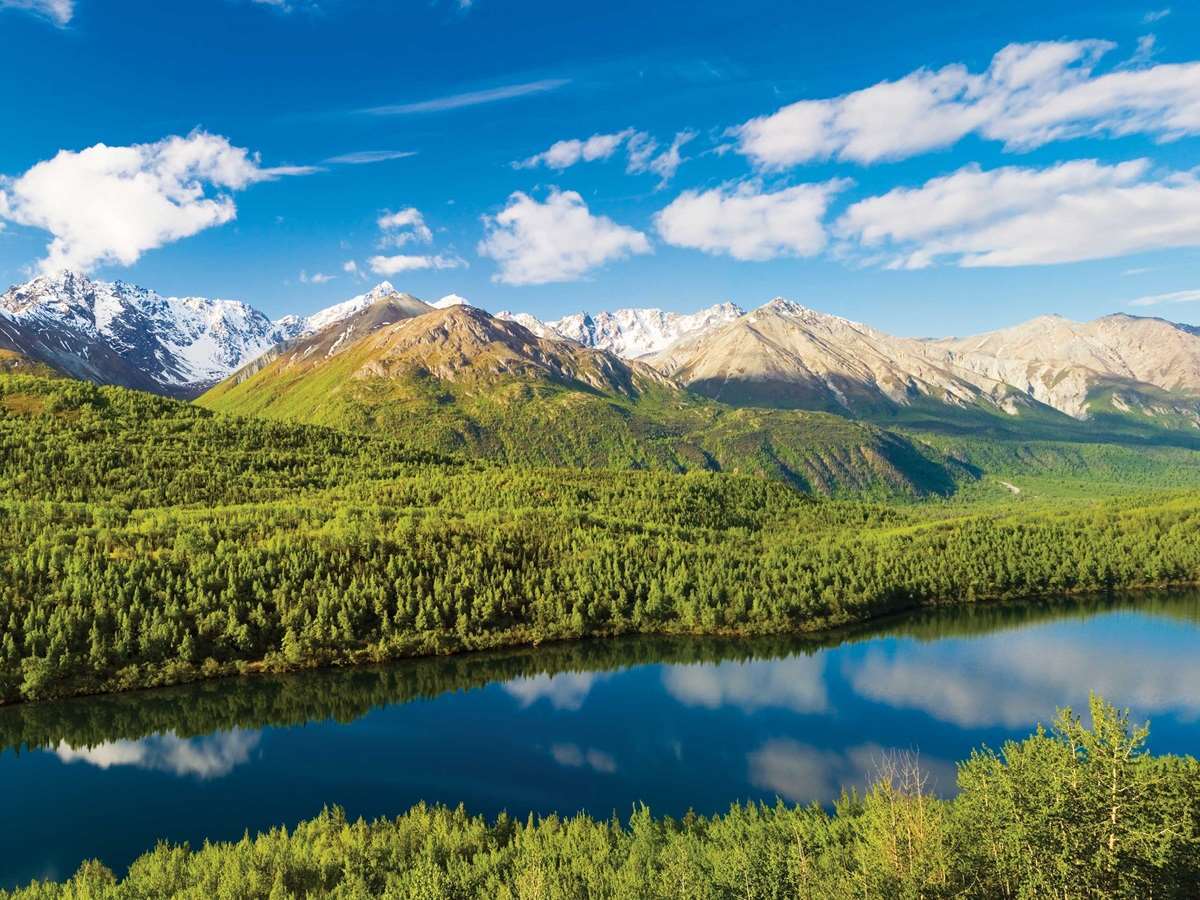 Porcupine is a campground in Hope Alaska located in the Chugach National Forest. Campers can spot Beluga whales from the Turnagain Arm overlook and watch windsurfers in the bay.
Go south on the Seward Highway and turn onto the Hope Highway at Milepost 56.7. You will find the campground at Milepost 17.8 off the Hope Highway.
Camping is permitted here on a first come first serve basis, no fees required. Fees are only charged during the summer season. Porcupine campground has nearly 34 campsites with an $18/night fee. Sites have few amenities such as tent camping, camping trailers, toilets, picnic tables, parking and drinking water.
It is a pet-friendly campground.
Located near a scenic beach, the Auk Village Campground was once a village site for the Auk Tlingit Natives. It is on the Glacier Highway, 15 miles Northwest of Juneau and 1.5 miles from the Alaska State Ferry terminal at Auk Bay.
The campground has 11 overnight camping sites for tents and RVs, each site having fire rings and picnic tables. In the campground, there is 1 accessible vault toilet, 5 water faucets and a dumpster. The sizes of the sites vary from 14 ft. to 35 ft.
The camping fee is $10/night for a single unit.
Girdwood Campground offers tent camping opportunities during summer.
To reach here, take Alyeska Highway and turn east off Egloff Drive. Follow Egloff Drive past the Girdwood Fire Department and the Girdwood campground is situated just past the Ball Field. It offers 18 rustic campsites equipped with a fire ring and cooking area located at the Nissman Pavilion.
The camping rate is $10/night per tent. Pets are allowed here, but must be on a leash at all times.
Denali Viewpoint Campground is within Denali State Park, which is a significant part of North America. This 325,240-acre park offers various recreational opportunities, wilderness exploration and camping spots. To reach the campground, take the George Parks Highway north to Mile 162.7.
There are a total of 20 campsites with water, toilets and trail facilities. There is no RV size limit, and pets are allowed here.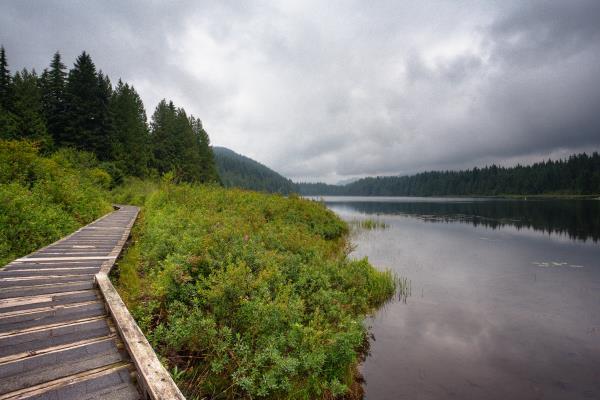 If you want the deep woods experience, camp by this 108-acre lake within the Nancy Lake State Recreation Area near Willow. There are around 98 campsites in this heavily treed campground, offering fire rings, picnic tables, water pumps and outhouses.
There is no RV size limit.
To reach here, go to Mile 67.5 off Parks Highway, then take Nancy Lake Parkway 6.5 miles southwest to South Rolly Lake.
The fee for a regular campsite is $20/night; the fee for a premium campsite is $25/night.
​More: Best Campground in and around Alabama
Russian River Campground is nestled between the Russian and Kenai Rivers in south-central Alaska. It is 40 miles east of Soldotna and 110 miles south of Anchorage. The campground is surrounded by the Kenai National Wildlife Refuge and Chugach National Forest.
It is one of the largest campgrounds in Soldotna AK with 83 sites, no hookups, paved roads and parking spurs, flush toilets, water, tables, dumpster and fire pit facilities.
Camping fees are charged during summer and they are $18 (for a single site) and $28 (for a double site). Dogs are allowed at most sites.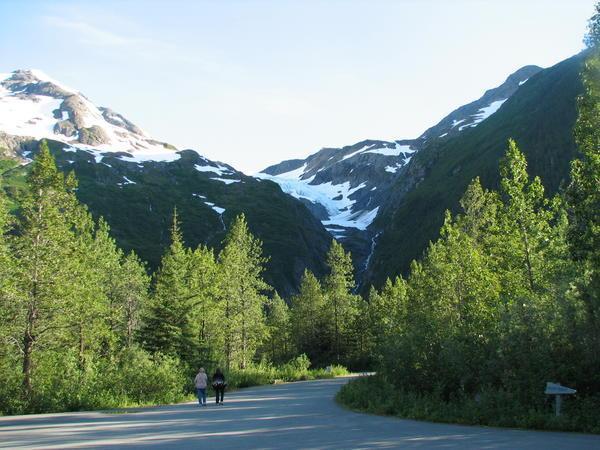 Williwaw Campground is located right beside Williwaw Creek near Girdwood town, Alaska. Here you can go hiking, wildlife watching and prime fishing, all in Portage Valley. Fees are only charged during the summer season.
Williwaw is the largest campground in Portage Valley and is 1 mile off popular Begich, Boggs Visitor Center. To reach here, go south on the Seward Highway, the campground is 50 miles from Anchorage – Mile 4 on the Portage Highway.
This campground has around 60 sites and can accommodate RVs. It also provides picnic tables, vault toilets, hand pumps and a parking area, but there are no electric hookups here.
The camping fees are $18 (single site) and $28 (double site).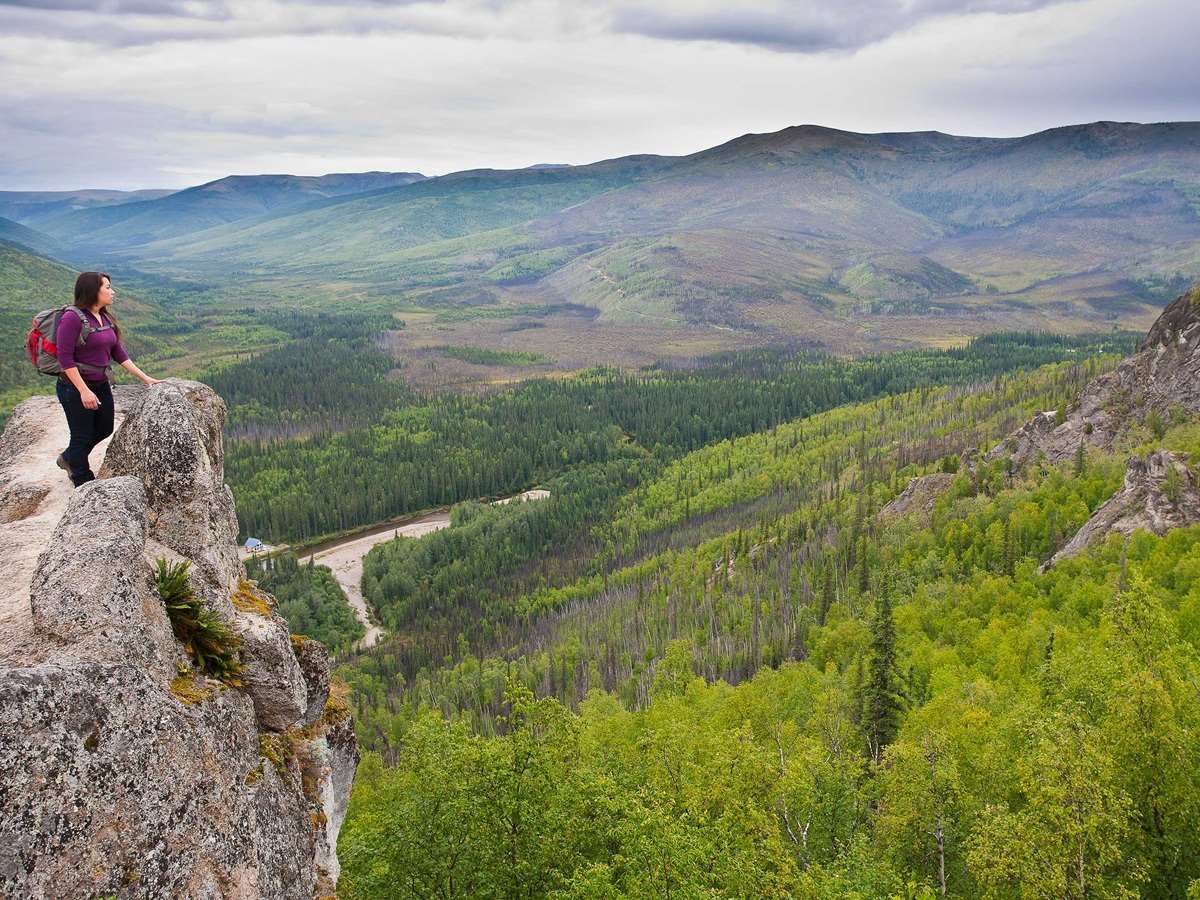 Chena River State Recreation Site is situated in Fairbanks at 3530 Geraghty Ave. The 29-acre park is located on the banks of the Chena River.
It comprises of over 60 campsites for RVs, 5 walk-in campsites, 11 sites with water/electric hookups and picnic sites along the river. The park (rec site) has basic facilities such as drinking water, dump station, river-side walking trails, boat launch and restrooms with flush toilets.
The site is dog-friendly.
Granite Creek Campground is nestled in the stunning Kenai Mountains, surrounded by spruce forests and wildflowers. The campground is located near Sixmile Creek, 64 miles south of Anchorage along the Seward Highway.
Granite Creek is a small loop campground with 19 campsites, most of which are Creekside and ideal for RVs, tents and vehicle camping. There are basic amenities provided here such as fire rings, dumpster, hand-driven water pumps, vault toilets, picnic tables and bear lockers.
The fee is $14/night.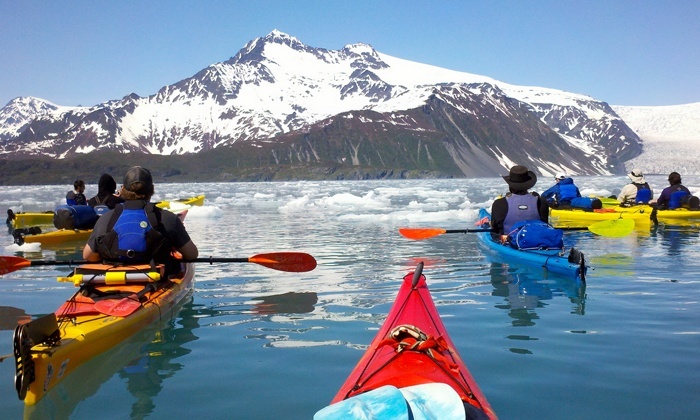 If you are looking for a secluded campground, you cannot go wrong with Miller's Landing. It is located right on the Miller Family Homestead, Resurrection Bay near Seward, AK. You can access Miller's Landing via Lowell Point Road – a 2.5 mile dirt road that's bordered by the Resurrection Bay and mountain.
Campers can enjoy RV and tent camping here with oceanfront and wooded sites. You will find plumbed bathrooms, shower houses, laundry facilities and electric hookups in the campground.
The fee for tent sites is $27/night (for 4 guests).
$37/night for RV sites (with electric hookups, 4 guests)
$5 for each additional guest.
Conclusion
There's nothing more pleasing than camping with your family in the woods, and Alaska offers myriads of wooded campgrounds for adventure-lovers.
We have reviewed the most popular Alaska campgrounds in this post, each incorporating something unique for campers. You just need to choose the one that fits your wants and needs.
Sharing Is Caring