Routine weekends and holidays can be tedious. At some point, the allure of just packing your bags and heading out of this concrete jungle must have crossed your imagination.Who doesn't love fun time out with friends and nature? Imagine being out in the wild and experiencing what it takes to survive in a forest. There are several types of camping that after reading this article, you will wonder why you ever had a boring weekend
Tent Camping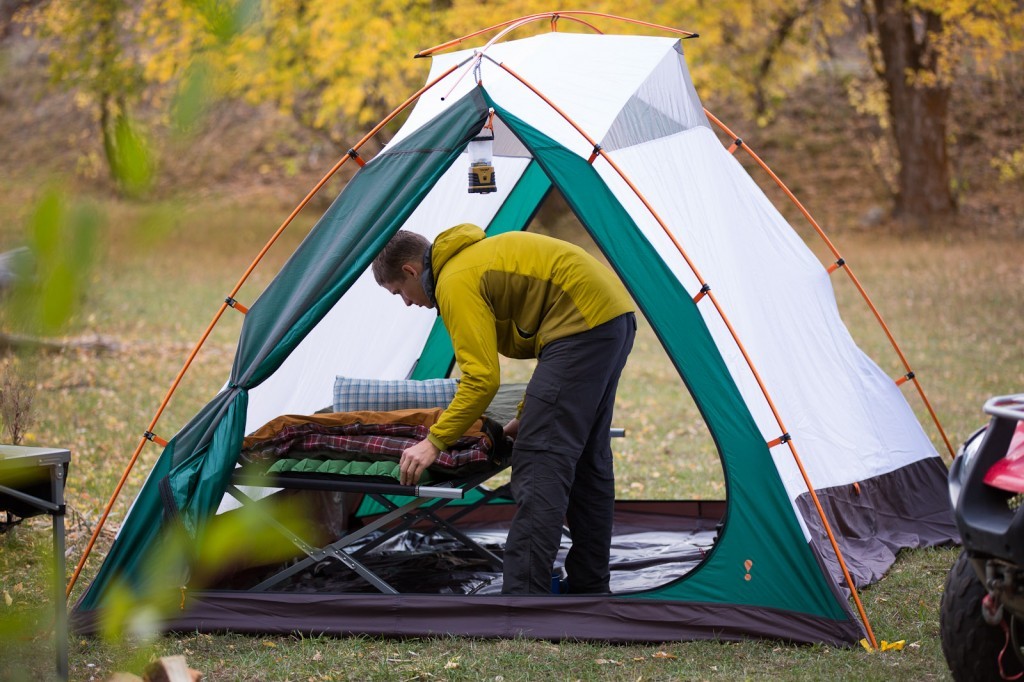 There is a reason why we all love tent camping because it is easy. Just roll up your tent, pack a few essentials and up you go!According to Wikipedia, tent camping is an outdoor activity that involves staying away from your home for at least a day in a tent.Tent camping is common because of ease of execution. Here you find our complete guide to camping
What Are the Pro of Tent Camping?
The first reason is simple; it does not require much. All you have to do is pick the tent you like. As for the other stuff required, you can source from your house.The simplicity of tent camping also makes it spontaneous. Your friend can be like, "Hey pal, how about going camping this weekend?" You can even go out when you do not have a tent; you can just borrow one.
However, Tent Camping Does Have Its Cons
Tents tend to be vulnerable when it comes to extreme weather (check our guide for best extreme weather tent). This limits the seasons under which you will be able to go out camping.Tents are also limited when it comes to security. Wild animals or even burglars can easily tear through the tent.These weaknesses limit the conditions under which a tent is favorable for camping. It is advisable when you go out camping have a company of at least one person.
Backpacking or Hiking Camping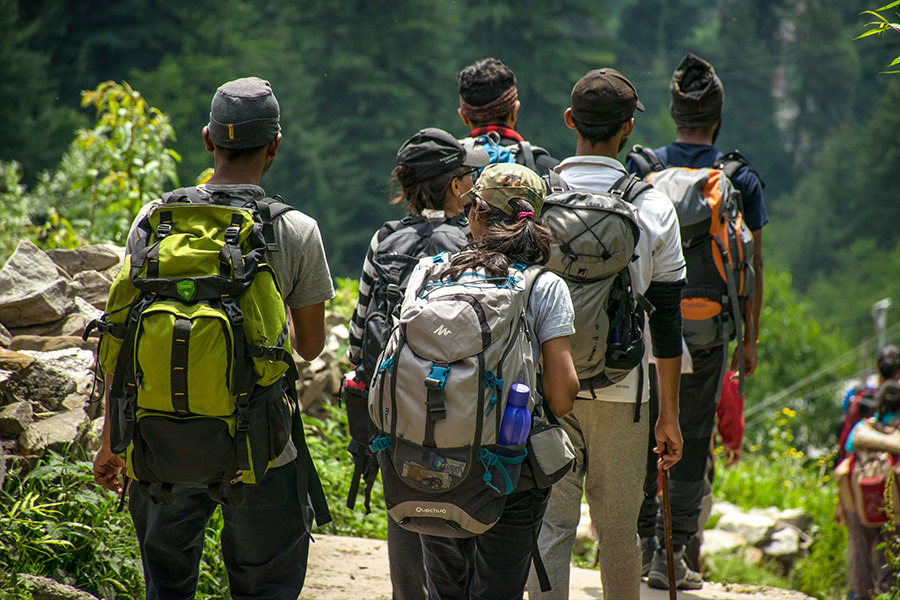 Hiking or backpacking camping is heading out in the wilderness with your supplies on your backpack for an overnight stay. Usually, it entails long walks across a large area, whether flat and plain or mountainous and rugged.
Why Should You Choose Backpacking/Hiking Over Other Types Of Camping?
Hiking is very good for your body heart and even your soul since it incorporates both fun and exercising.
The Pros of Hiking
Some of the benefits associated with hiking are:
It lowers the risk of heart diseases

Strengthens your core muscles

It can help to keep your weight in check

Help to regulate your blood pressure and blood sugar

Walking is a bone-strengthening exercise, so you will have stronger bones

Going for hikes on regular basis will also alleviate your mood by reducing stress and anxiety

By stocking your supplies and walking for long distances, you become fitter with each hike

When hiking, be sure to go for the hills or mountains, it is an excellent cardio exercise
The Cons of Hiking
Like any type of camping, hiking has its fair share of cons:
We all go hiking for the thrill of surprises, whether good or bad. In this case, safety risks are always a concern

It takes too long to plan and execute since it requires prior knowledge and organization needed

It can be costly since it may require specialized equipment such as boots and hiking sticks

It can be stannous and tiring

Not everyone can go hiking and challenges because of its physicality

Too much planning ruins the element of surprise
Survival Camping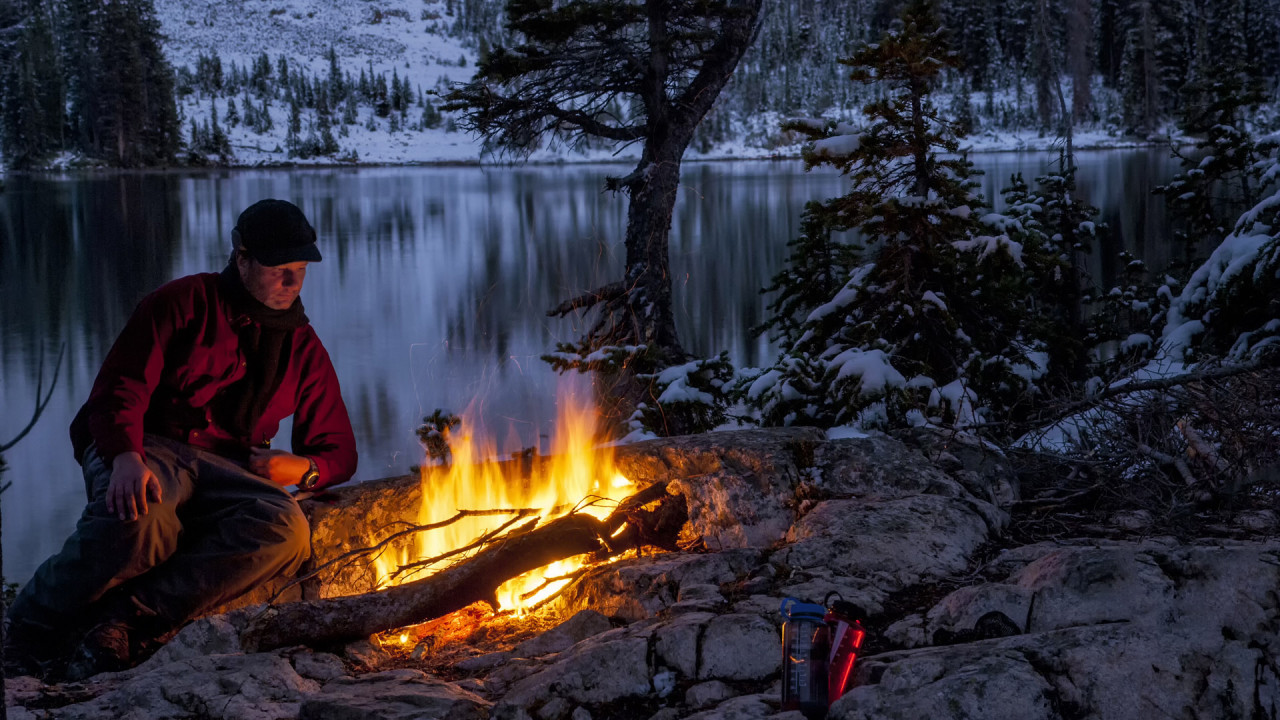 Survival camping is essentially going back to the basics. It entails going out camping with basic essentials and counting on mother nature to provide for us to survive.
It entails learning to survive when nature leaves you to your own devices. Think of it as being lost in the wild.
This thought already sends thrills down my spine. Can you survive this conquest?
Is there any motivation for us to go on a survival camping trip?
Survival camping comes with many benefits
It is full of fun due to its thrills of living one moment at a time

Survival camping also resurrects our inner abilities that we did not know we had. The first time I tried it, I did not even know I could go for a full day without a meal, you would be surprised at what your body can do

It builds on your endurance

It is a perfect team-building exercise because it builds leadership and discipline

It also helps improve your creativity. There is no doubt you will have to be creative for survival camping

You get to learn so many new skills, especially survival skills

You become better at problem-solving

Survival camping also comes with various disadvantages
Among the most common disadvantages are
Just like in hiking, safety can be a major issue for survival camping too.
Sometimes, picking out wild berries in the forest might not be a very good idea; poisonous berries can be appetizing to the eye. You get the drift, right?
Some of us do not like our lives being out of our hands so it may not be thrilling to everyone.
It requires prior planning; you cannot decide to disappear into the forest. We care for you very much. Please do not give us the scare of our lives looking for you.
At times, natural factors such as weather and wild animals may not be keen on joining in your fun.
Canoe Camping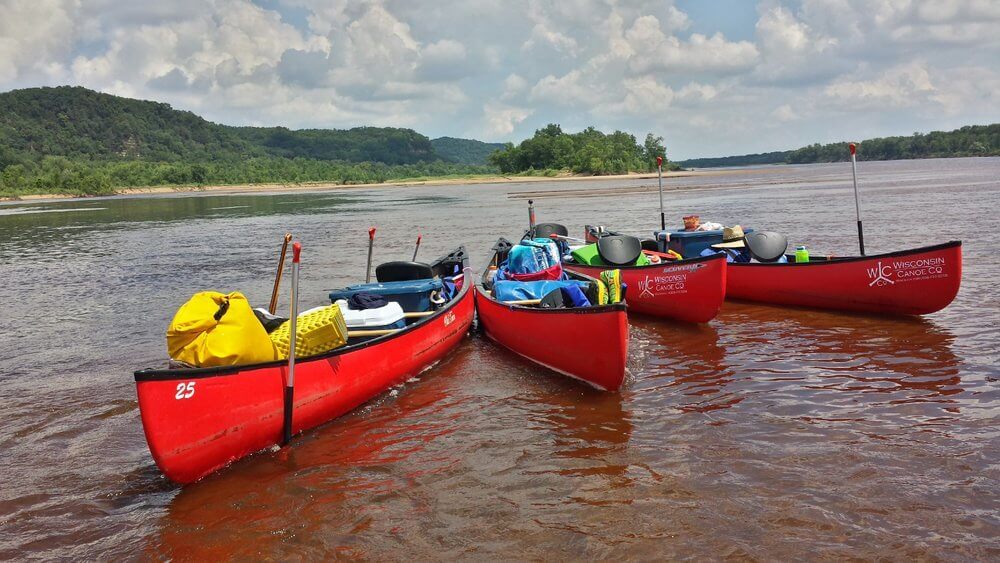 It is also called canoeing or canoe tripping. It involves going out camping for a few days using a canoe as your mode of transport.It is more like hiking/backpacking only that you get to carry heavier loads.
What Are the Pros of Canoe Camping?
Compared to hiking, canoeing is less noisy; hence, it is more peaceful. The versatility of being able to access water and land makes it more exciting. Being able to access water also enables you to access more areas than you could have
It is double fun; you get to camp on water and land! You also get a view of the water and on land. Besides, it is also an excellent way to exercise and keep fit.
Canoe camping gives you all the benefits of hiking in addition to enjoying yourself in water.
The disadvantages of canoeing
The most obvious one is drowning; you are on the water, so it comes with the dangers associated with water. You have to be an expert or know something about canoeing. For this reason, you have locked out quite a number of people like me.
Also, The load is sometimes just so heavy that it spoils some of the fun. Honestly, not everyone likes heavy loads when camping.
The requirement of a water body knocks out so many of our favorite camping sites.
RV/ Van Camping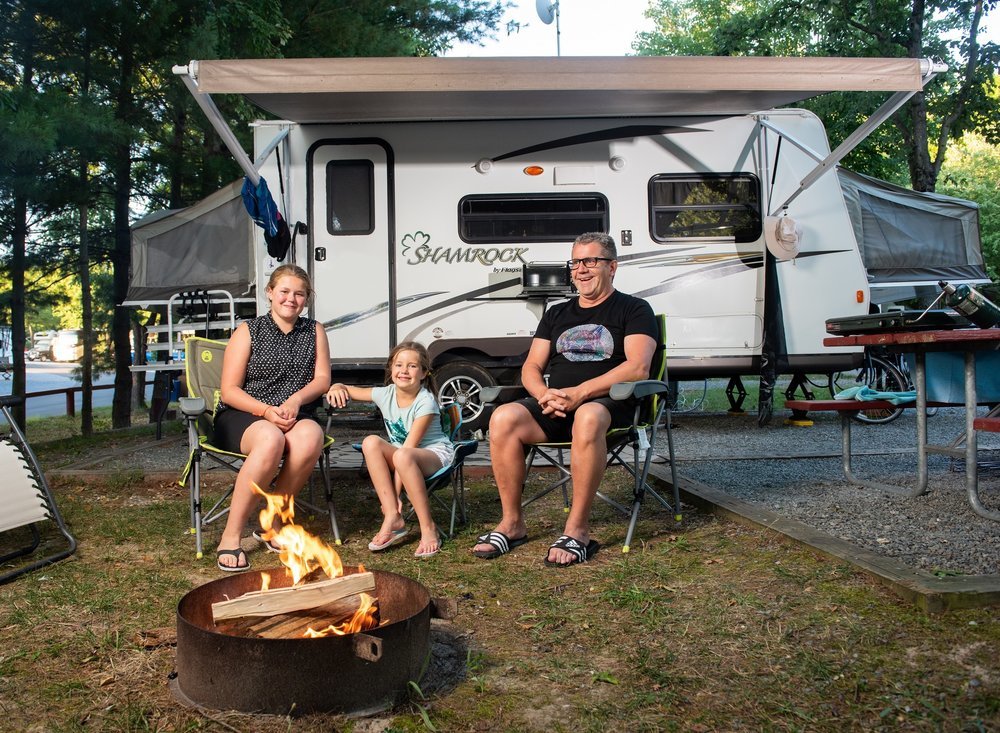 Does the idea of camping in a van in the wilderness excite you? If the answer yes, then you should try van camping. Most road trip enthusiasts opt for van camping.
Here Are Some of the Benefits of RV/Van Camping
As compared to other types of camping, it offers more privacy. You get to enjoy more security and safety. An RV is like a house and requires a lot to break in.
You can carry loads of supplies for your camping trip. Also, you get to enjoy unrivaled shielding from natural elements like weather. Is it snowing? Okay, no problem let's go camping.
However, van camping does have some disadvantages
Firstly, you require permission to park your van in certain areas. Be sure to familiarize with area regulations. Secondly, acquiring and maintaining a camping van can be a costly affair.
Also, camping van is limited to the areas it can access.
Motorcycle Camping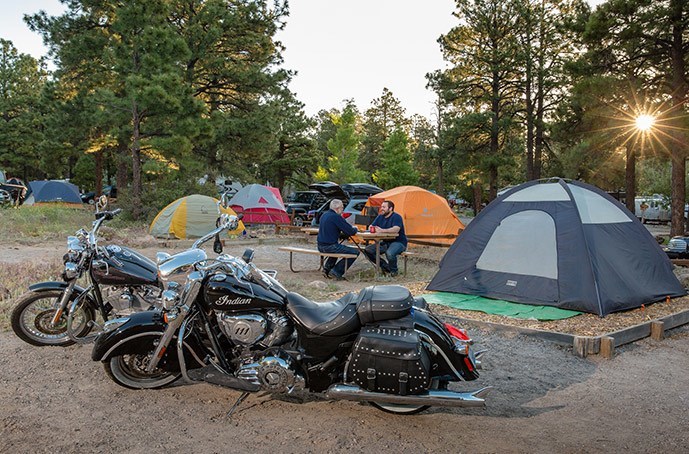 Motorcycle camping can be done solo or in groups. It involves going on a motorcycle road trip.
What are the benefits of motorcycle camping?
Like all road trips, going to new surroundings can be rejuvenating. And compared to motor vehicles, motorcycles can reach more areas.
Also, you can carry more loads as compared to hikers. Motorcycle camping is simpler to plan and execute.
What are its disadvantages?
Well, you cannot go on a motorcycle camping trip unless you have a motorcycle. You also will have to carry a tent; unless you are planning to spend on hotel bills.
Buying a motorcycle is an added cost if you wish to start. Also, there is an extra cost of maintaining and repairing the bike and in some cases, regulations such as insurance.
Glamping
Glamping is not a new phenomenon; it is only that it did not have a name until then.
The only difference between glamping and camping is that you have a glamorous tent. Glamping entails converting anything from an old shipping container, to helicopter and wigwams into a fancy tent.
Like every type of camping, glamping has its own benefits.
The benefits of glamping include
It is a refreshing new form of camping from what you are used to

It is more creative and offers more comfort

Glamping reduces the amount of equipment you have to carry when out camping

It has increased the appeal of camping to a new clientele such as the old or rich people who do not fancy the thought of sleeping on hard ground as fun. Well has been an issue, how about a fancy tent?
However, it does have some cons
Personally, I think it cannot hold the candle to camping, but I am happy to be proven wrong.
Glamping limits the areas you can camp because of the glamor involved. Also, it is more expensive than traditional camping.
Hammock Camping
Another trend that is fast catching up is hammock camping. A hammock is a type of tent that is suspended on a line along with trees.
More people prefer hammocks since its lighter. It also has less material hence more convenient. Check our guide to best hammock with mosquito net.
Advantages of Hammock as a Type of Camping
Convenience, you only need an area with a few trees

It is easier for you to set up

More comfortable to sleep in

It is lighter than a tent
The Cons of Hammock Camping Are
You are less protected from weather elements

Your privacy is almost non-existent

There is solitude as only one person can use it. That is not an excellent option for the company and bonding
Car Camping
Now you have one additional use for your car: is not that a good thing?
The benefits of car camping include
You can bring more stuff that you like, that means better food, sleep, and comfort

It can be an exciting experience for your family

No heavy luggage for you to carry
The limitations of car camping are more or less similar to van camping but on a smaller scale.
Warp Up
Having looked at the types of camping above, you can make an informed decision next time you decide its time for camping.
As you have seen, you have an array to spoil yourself. You can also decide to try out a new type of camping that you have learned today. Whatever you choose, we wish the best on your next camping trip.
Sharing Is Caring