Planning your hiking expedition can be a bit overwhelming, especially for beginners. Not to mention the challenges that arise whilst you are actually out there in the wilderness.
Many hikers will find it difficult to live in urban areas, and what about bears? Then there are other concerns such as what to eat, what to pack, how to navigate while hiking and how to deal with the climate.
So, in this comprehensive hiking guide, we are going to break down everything you need to know when preparing for this life-changing adventure.
Just a little preparation and planning will get you going.
​What is ​Hiking?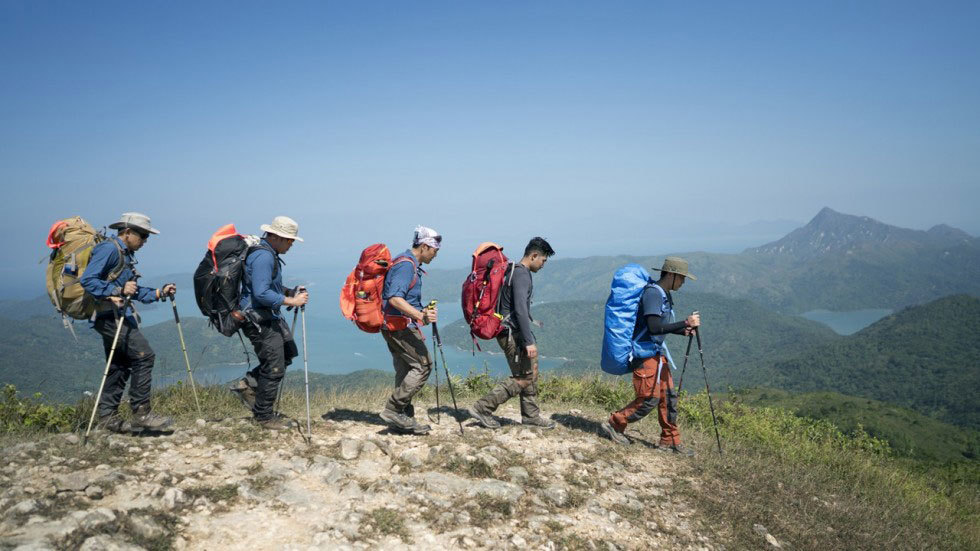 Hiking is a low-impact activity which involves hikers walking across long trails or paths, in a forest or mountains. This activity can be of moderate to high difficulty, depending on the type of trail.
A hike can be for just one whole day or last for more than 20 days; it really comes down to your choice. You can go for a hike alone or in groups.
Hiking is slightly different from trekking, as trekking is a much longer program.
Altogether, hiking is an amazing activity that helps you explore the history and culture of a country or a specific area. It's like a cultural adventure, where people meet trails.
​What are the different types of hiking?
As for the duration and difficulty of a hike, there are two different types:
Short hikes: These can last for as long as one whole day or half a day. Or, it can just accompany your short trip.
Long hikes or treks: Few hiking programs last for more than a week, where hikers cover a considerable amount of kilometers. Such hiking involves spending the nights in camps, mountain huts or tents.
No matter what type of hiking you engage in, it is surely one of the greatest ways to visit local areas and experience the natural wilderness.
​How to start hiking as a hobby?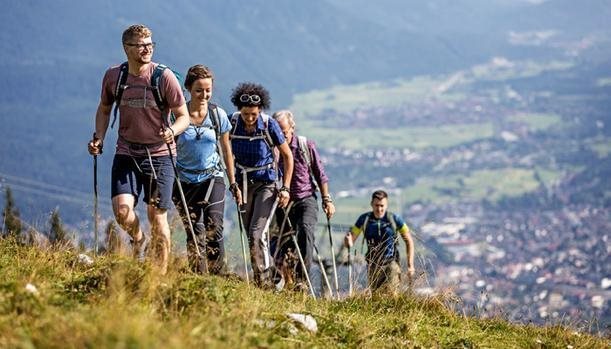 Hiking is just walking right.
So primarily, it requires your willingness to get out there and explore your surroundings.
Once you make up your mind, you just need to arm yourself with the right kind of clothing, gear and safety kit, and you will do just fine.
Take baby steps; buy stuff that is absolutely necessary for beginner's hiking such as shoes, wind-breaker, backpack, etc. As you gain experience, you can then buy additional gear and make hiking your hardcore hobby.
Plan your budget and spend according to the time you'll invest in hiking. You don't want to overspend if you hardly hike.
Hiking is quite an inexpensive hobby, as most of the gear needed for a hike can be generally found around your house.
Pack all the essential gear and look for state or county parks near you. Most of these parks do not demand an admission fee and have clear, marked trails. Which is why these are a perfect option for your first hiking experience. You will get to see some nice scenery as well.
Do not go above your skill level. Advanced trails are for people who've been hiking for several years. Have patience and as the years pass by, you can click with this hobby.
Once you've been on a few trails, you can search for more difficult or challenging terrains and invest in appropriate hiking gear like good shoes, technical equipment, trekking poles, a hiking backpack and more.
​What is the best time to go hiking?
Hiking is suitable all year round, depending on your selected area and its weather conditions. It is better to avoid hiking during winter, as it can get dangerous or harsher. But the mountain areas that host ski sports in winter are ideal for hiking.
Amazing benefits of Hiking
Nothing is more mesmeric than the beautiful landscapes and panoramic sceneries you see whilst hiking. But these aren't the only pros of hiking, there's a lot more to it than you think.
Being in the company of nature can reap lots of benefits, mental as well as physical.
​Physical Benefits
Whether you are planning to go on a day-long expedition or a short hike, either way it will act as a low-impact cardio workout. Such cardio exercise will help you:
Reduce risk of heart diseases
Aid weight loss
Lower blood pressure levels
Strengthen core muscles
Boost bone-density
Hiking has the ability to reverse the effects of arthritis and osteoporosis and tends to boost your bone density. Thus, regular hiking will gradually decrease the loss of calcium in your bones, making them stronger. Not to mention, hiking is also considered as a weight-bearing workout, which helps in strengthening muscles and bones.
​Mental Benefits
The most significant hiking benefit is for a person's mental well-being. As you hit the trail, you will instantly feel more relaxed, your stress levels and anxiety will be reduced and your mood will be uplifted. Regular backpacking tends to prevent people from depression, as your brain engages in more creative and problem-solving situations.
Here's how hiking impacts your mental health:
Reducing stress and anxiety: Climbing and walking long distances tends to alleviate the anxiety levels in humans and discard negative thought processes.
Improvement in memory and mood: Even if you only spend a couple of hours in nature, it will boost your cognitive abilities, increase your memory span and uplift your mood.
Problem-solving skills and creative thinking: A research revealed that walking results in the formation of creative ideas. Your creative output can rise up to 60% if you go hiking frequently. Moreover, time spent in the wilderness allows your brain to develop great problem-solving skills.
Bonding: Not just for the body and mind, but hiking works as a great opportunity to bond with your loved ones, escape from the hectic life and meet new people.
What to pack for your hiking?
One of the biggest concerns of newbie hikers is; what gear to pack for the journey.
While packing for hiking, the ground rule is to keep it as light as possible, so to remain comfortable and safe.
Now there are two scenarios here; what to pack for a one-day hiking trip and what to pack for multi-day hiking? Let's go into detail.
What to pack for a one-day hiking trip?
Backpack
A backpack is the first and foremost item needed for day hiking. Choose a backpack that can efficiently hold 11 to 20 liters of gear, ideal for short, one-day hikes. here is a guide about Best Osprey Backpack.
Clothing
Pack your clothing as per the weather conditions of the trail. Make sure you are well prepared for unplanned weather and consider clothing that will protect you from rain, sun or snow.
Footwear
When it comes to footwear, it really depends on personal choice.  Some hikers prefer wearing trail runners, while others would opt for hiking boots.  Go for training hikes and see which footwear feels comfortable to you.  Many might think that hiking with trail runners is bizarre, but it is actually not.  Trail runners are able to survive thousands of miles, even the most rugged terrains out there.  As compared to heavy hiking boots, trail runners are much more reliable and comfortable for one-day hikes.
Food and Water
Pack snacks that will suffice you for day hiking and will be easy to carry on the trail.
How much water should you carry on your hike? – That's a great question.
You can carry about 2 liters of water per person for a one -day hike. A hiker must drink around 1 liter of water every 2 hours, or more if hiking during warm climates. Carry aluminum or stainless steel bottles instead of plastic bottles and fill them up timely at water sources.
Camera
You will come across mesmeric terrains while hiking, and you might feel like capturing the beauty to cherish the moments. For that, we recommend that you carry your best point-and-shoot camera that is handy, lightweight and has an excellent zoom. There's no point in hauling a 10 lbs. camera on the hike.
Toilet Paper, WAG Bag and Trowel (for when there are no toilets)
You will have to take plenty of toilet paper on the trails, as a matter of fact. Store them in a zip lock bag to keep them dry. Whenever you want to go for a #2, dig a cat hole with the help of a trowel. Remember to stay at least 200 feet away from a water source.
There are a few permit sections of trails that require you to carry your doings in a WAG bag. Sounds dreadful, but it actually isn't. The bag has a deodorizer inside to neutralize the smell. A WAG kit is necessary on a few parts of the trails, as myriads of people visit every day.
​Emergency gear
First Aid Kit
Hiking expeditions can sometimes be risky, especially in the backcountry. Make sure to carry a first aid kit with you comprising of medicines, painkillers, band-aids, etc. to be safe. You should also carry a medical emergency guide that will help you perform proper first-aid with step-by-step instructions. You can also carry an emergency shelter for uncalled situations.
Fire
Always carry matches or a mechanical lighter in your supplies. Select waterproof matches, specially made for hiking purposes and store them in a sealed can. If the situation arises, make sure to pack dry tinder for firestarter purposes.
​Headlamp
A small, bright headlamp will come in handy during hiking trips. Always check the batteries before heading out and also carry a lighter backup light source (like a smartphone).
Sun Protection
Proper sun protection is an extremely important factor to consider during any backpacking adventure, even if the weather is cloudy. So, don't forget to pack your sunglasses, SPF lip balm, sunscreen, hiking hat, etc. Select a sunscreen with a minimum of SPF 30 to protect your skin from UVB and UVA rays. Apply it every 2 hours.
Tools and Repair Equipment
Tenacious Tape
Anything could happen when you're out in the wilderness, so it's good to be prepared. Carry tenacious tape, just in case you need to repair a torn tent, popped sleeping pad, backpack, dry bags, jackets, or any other fabric, rubber or vinyl-made gear.
The tape will prevent rips from spreading further. Go for a tape that has a non-gloss finish, as it will look almost invisible and you don't have to worry about matching colors. You can also bring a small roll of duct tape for heavy-duty blister protection.
Pocket Knife
A small utility knife comes in handy to perform various tasks during backpacking trips. It's good to have an all-in-one tool (knife, can opener, tweezers, etc.) on the trails.
Permits
Make sure to carry a permit wherever necessary and keep it where it will be easily accessible. That's because you have to show it to respective Park Rangers of the area.
Toiletries and Hygiene Products
Don't forget to pack small toiletries and hygiene products such as toothpaste, travel toothbrush, hand sanitizer, etc, which are absolute needs.
Don't forget to carry prescription medicines and menstrual products as well.
Handy Towel
A small towel will come in handy to clean up after a long day's hike. This will not only help you in maintaining proper hygiene, but also freshen up your mood. Make sure to never wash yourself directly in the lake or other water sources, as it is dangerous for the ecosystem and wildlife. Rather, walk a little further away from the water source, take a water bottle shower and use your small towel as a washcloth.
Journals, Books and Games (Optional)
It's good to have some kind of entertainment, so you can just relax after a long day of hiking. You can carry journals along with you as well, to pen down your experiences on a trail.
Other Essentials
Apart from all these listings, you can also carry a whistle (to signal for help in emergency situations), a garbage bag (to store garbage that you may create), toilet paper (it also serves as a firestarter), compass, maps, GPS, altimeter watch or other such navigational gear, binoculars, ID, cash, credit card, cellphone, trekking poles, etc.
What to pack for multi-days hiking?
For multi-day hikes, you might need to carry all the gear mentioned above, but what else?
Is there any extra gear needed for more than one day of hiking? The answer is; Yes. Here are a few things you need to add to your pack (along with things listed above):
Tent
A tent is one of the heaviest items that you will be carrying on your hike. Which is why it is important to choose a tent that focuses on keeping the weight down.
There are plenty of non-freestanding tents out there, deliberately designed for ultralight backpacking and thru-hikers. Single-wall shelters work exceptionally well in keeping the weight down, whilst being feature-packed and of comfortable size. These might take a little longer to set up, but they are extremely lightweight compared to traditional tents.
Whereas, double-wall freestanding tents are for those who are ready to carry some extra weight, but won't compromise on convenience.
Here are few guides about best dome tent, best 4-season tent, best cabin tent, best waterproof tent and best tent for camping and hiking.
Sleeping Bag
Many trails are situated at an elevated height, so you might feel cold, even during summer. If you plan to go hiking during late fall or early spring, you are likely to experience below freezing temperatures during the night. That's when a sleeping bag will keep you warm. Make sure your chosen sleeping bag strikes a perfect balance between being warm and fairly lightweight. here is our guide about best sleeping bag for camping and hiking and best sleeping bag for couples.
Sleeping ​Pad
During chilly hiking nights, a sleeping pad will make sure your body is insulated from the cold ground. Select an insulated sleeping pad featuring up to 3 or higher R-value.
Camp Pillow
Getting a good night's sleep is a must and the right kind of camp pillow will make that possible for you on the trails. When it comes to a camp pillow, it really depends on your personal choice. Some hikers prefer inflatable pillows, whereas some like stuffed sack pillows. Stuffed sack pillows are comfy, feather light and come with the softness of a fleece layer. here is our guide for best camping pillow
Water Protection for Backpacks
A wet sleeping bag is a nightmare in itself. So, keeping the gear inside your backpack free from water is necessary on rainy days.
You can carry one or two large sized garbage bags for when the weather gets too harsh and you want to line the inner side of your pack. To make waterproofing easier, go for waterproof stuffed sacks that allow for quick organization.
Kitchen Setup
Keeping weight to a minimum for a hiking trip is a must! And we can't stress it enough.
Your kitchen setup also comes under the key area where you need to keep it down.
Stove and Pot: For short hiking trips (2-3 days), you can go for an integrated canister stove system, as it is convenient, fast and fuel efficient. As for strenuous trips (about a week or more), it is better to choose a stove that's lighter and less bulky.
Camp Spoon and Cup: If you prefer making your own coffee in the morning or cooking  your own meals, then pack a lightweight bowl that will also serve as a cup. You will also want to pack a good-quality foldable spoon.
Fuel
For a three-day hiking trip, you can take a 230-gram fuel canister with you to make coffee, dinner, soup or oatmeal.
Water Filter
For longer trips, carry a lightweight water purifier or filter that will suffice you from one water source to the next. Select a purifier that works fast and doesn't include any chemicals, pumping or squeezing mechanisms.
Additionally, you can even take a few Chlorine Dioxide Pills, just in case your purification system loses battery, fails or breaks.
Insect Rrepellant
Mosquitos are bloodthirsty, vicious and quite annoying. While hiking in any of the lake areas, you might come across bugs, mosquitoes, etc., especially in the month of July and August. To avoid this, keep a small container of DEET or other insect repellent lotion with you. Also, spray Permethrin on your clothing, tent, sleeping bag and other gear to protect yourself.
Power Bank
For trips that are longer than a couple of days, you need to take a lightweight, small power bank. Devices that usually run on batteries such as cameras, phones, headlamps, etc., are likely to run out of battery, so it's better to have a backup.
Bear Canister
To store all scented items (such as trash, toiletries, etc.) and food, you can take an approved bear canister with you or cooler.
Bear canisters are large enough to carry and store all your resupplies, and keep them safe from bears, raccoons and any other creature that is very much attracted to human food. And, these canisters also double as a stool. Avoid placing this canister near cliffs, lakes and rivers. You can strap the canister right on top of your backpack or even carry it inside.
​How much should my backpack weigh?
Your backpack is another of the heaviest items you will be carrying for hiking, so it's important to choose a comfortable and lighter pack. We would recommend you to go for backpacks that weigh around 2 to 3 lbs. Such backpacks have simple frames and can handle up to 25 to 35 lbs. weight.
For short hikes on the terrain, go for up to 15 to 20 liters of daypack that will encompass lightweight clothing, a few snacks and water. For longer days in the wilderness, you will need more clothing, gear, water and food. So, opt for a pack having about 30 liters of capacity.
What to wear while hiking?
Choosing the right kind of apparel and footwear for hiking has to be an extremely essential factor of your planning. Anything you wear on your hike, from top to bottom, will make a huge difference on your entire hiking experience. It can either make it an amazing experience or a bad experience, sometimes even put you in danger.
Clothing
Over-packing can lead to an uncomfortable hiking trip. So, make sure you pack only that which is necessary, which you can layer easily and avoid taking multiple things that fulfill the same purpose. It is better to take dry synthetic clothing that is washable and dry easily. Depending on your personal choice, you can pack hiking leggings, hiking pants, a long-sleeve shirt, a pair of hiking shorts, 2 to 3 t-shirts, 2 to 3 pairs of socks, 2 to 3 pieces of underwear, a warm hat, a sun hat and a pair of gloves for cold nights.
Shoes and Socks
Before you begin your hike, the footwear you're wearing is the most important thing to check. Regular running shoes won't provide the much needed traction on the hikes, making you unstable on rocky and uneven terrains. Ask yourself the following questions:
– What type of hike are you heading to?
– What kind of trail is it?
– Are there any wet or cold conditions?
– Would you need an ample amount of ankle support in footwear?
Here are a few footwear options for you to choose from:
Hiking Shoes: Hiking shoes offer less support compared to boots, but they are a great option for short hikes and even trails. Hiking shoes are lightweight, so they are ideal to use in summer.
Hiking Boots: Supportive and rugged, hiking boots offer better ankle support and feature sturdy construction. As they're heavier and more secure than hiking shoes, these are well-suited for rough terrains and longer hikes.
Backpacking Boots: Such boots are suitable for most uneven and roughest of trails and multi-day hikes. Backpacking boots are durable enough to withstand bad weather conditions and muddy or wet terrains. Thick outsoles, waterproof materials and good ankle support are a few of the common attributes of such boots. Once you select your ideal backpacking boots, one that suits the type of terrain, you can then add a good set of insoles to them for extra support and comfort.
Hiking Socks: Opt for a pair of socks made from synthetic or wool material that are fairly water-resistant. If the weather is wet or cold, go for an insulated, mid-weight pair of socks, and if it's dry weather, you can go for ankle-height, lightweight socks. It all comes down to the type of hiking conditions you'll be facing.
Rain Gear
For hiking in mountain ranges during peak season, make sure you are armed with rain gear to prevent yourself against hypothermia. In such conditions, one must opt for a lighter rain shell with a puffy coat that provides adequate warmth. Such puffy jackets will come in handy even during summer backpacking trips. When the sun goes down, you can just throw on your hoodie.
Fleece Jacket
Lightweight fleece is another excellent option for layering. During wet as well as cold climate, a fleece jacket will provide enough warmth when worn under the rain coat and puffy hoodie. But during summers, you probably won't need one of these.
Layers
Depending upon the weather and temperature, your apparel will change. An effective way to adapt to the changing weather conditions is through layering. Design a system of layers to put on or remove as per the situation needs. Most basic layers are:
Base layer: For warm weather, go for a t-shirt made from synthetic material and shorts. And for cold weather, you can switch to long underwear and a comfortable shirt.
Insulating layer: This layer will keep you warm when it's chilly out there. A woolen sweater or fleece jacket are excellent options for an insulating layer.
Waterproof layer: Pack a good-quality waterproof jacket, waterproof pants or windbreaker.
Pants and shorts: For summer hikes at low altitudes, choose a comfortable pair of shorts. For bushy areas, wear a pair of pants to protect your legs. If you're confused, just put on a good-quality pair of convertible pants (with drying materials like spandex or nylon), they'll handle any kind of situation.
Hats: During rainy conditions, a water-resistant, full-brimmed hat will keep the rain out whilst keeping your head warm. As for summer, a wide-brimmed hat will protect your ears and face from the sun/dust.
What not to pack?
Avoid taking cotton clothing for hikes. Often, people assume cotton material to be a more reliable and practical choice. But it is actually not ideal for hiking. Why? Because when cotton material gets wet through rain or sweat, it will trap the cold, which might lead to hypothermia. So, it's better to ditch your denims and go for silk, nylon or woolen fabrics instead.
​Where to go ​Hiking?
If you are a beginner, we would recommend you to head to a local area for hiking. Choose an area that is familiar and close to home. Research hilly areas and National Parks near to your home by checking National Park websites, travel blogs or tourism board sites.
Once you get enough experience, you can go for areas afar.
How to find trails near you?
Check the elevation, difficulty level and rating of a hike before you go. You also need to determine your fitness level and capabilities. Talk to your physician if you are suffering from any medical condition and carry all your medicines on the hike.
The following tools will come in handy in finding new trails near you:
– Wikiloc.com: This website has detailed information regarding every trail on the list. You can narrow down your choices by filtering length, difficulty level and how you will be travelling to the trail. Trail listings have elevation information, suggestions, tips, comments and other crucial information along with interactive maps. But, information and data for remote areas or smaller towns might be limited.
– mapmyhike.com: On this website you will find various hikers have added notes and logged the hike that they've taken. You can search by your postal code and check if anyone has recently taken any trails.
– AllTrails: This is an app which connects to your phone's GPS. It will track your trail, measure the distance travelled, elevations reached, speed and much more. You can even save the hikes that you loved and share them with others.
– MyTopo: This is a website where you can find maps to download to your mobile or to print which will help you find your next trails.
– Local visitor's centre: Most of the towns and cities will have a local visitor's centre where you will find tons of data about the area. You can even get a hard copy of a trail guide for hiking and a couple of maps.
– Check our guides for camping in different States where you can find awesome hiking trails like this guide and this
What to eat while hiking?
Hiking is a strenuous activity, so you'll need to consume a lot of calories to keep up and retain your energy levels. That does not mean you over-pack your food. For a 2 to 3 week hiking trip, you should take breaks and resupply frequently along the trail.
Make a precise food plan and go for lighter meals such as couscous, mashed potatoes, rice mix, etc. We also recommend taking calorie-rich foods such as nuts, peanut butter, chocolate, etc. to go with your meals. Variety is the key here.
How to ​Navigate while ​Hiking?
One question that pops up in every amateur hiker's mind is;- how to navigate whilst hiking? And the answer to that is simple; through maps, a compass or modern-day equipment such as a GPS and other phone apps.
Before you begin your hike, you need to study the entire area and know about potential landmarks and elevation changes.
How to use a compass and maps?
Trails that run over several miles will demand more than just a standard hiking map. In such a situation, hikers can make use of comprehensive maps offered by National Geographic. Most of these trail maps are compact, waterproof and contain key information regarding campsites, water sources, mileage, resupply locations and more. Getting your hands on a topographical map via US Geologic Service can also work. Apart from this, you can also carry a compass, just in case.
​How to navigate with GPS?
There are many GPS resources out there, such as user-updated GPS apps to help you derive on-trail information regarding campsites, water sources, tips, etc. You can also utilize handheld GPS units or GPS hiking watches that encompass mapping capabilities. These gadgets will make your hike more convenient.
here you can find few reviews of top GPS for Hiking: Garmin eTrex 10, Garmin eTrex 20x, Garmin eTrex 30x.
Now, the real question is; how to navigate using your GPS unit while hiking?
The latest GPS units on the market are flooded with advanced features, so it's easy to get a bit overwhelmed, especially if you're an amateur. Here we are going to look at the basic functions of a GPS unit and a few tips and tricks for accuracy and reception.
GPS stands for Global Positioning System. It's important to remember that a GPS unit cannot really replace a compass or a map, rather it enhances the accuracy of your navigational skills with advanced technology. Hikers always need to carry a comprehensive map and a compass. For better accuracy in altitude and position, the GPS unit must get strong signals from at least 4 to 5 satellites.
The most common features found in every GPS receiver made for hiking are:
– Location: Almost every GPS receiver is accurately able to triangulate your exact position by receiving data transmission signals from multiple satellites. This data is generally displayed in coordinates: latitude and longitude or UTMs.
– Point-to-point navigation: A destination is termed as a "way-point". With location function, one can determine a starting way-point. If you have established coordinates for the destination you're headed to (via a website, book, map, mapping software, etc.), the GPS receiver will provide the distance to your destination, a straight-line along with point-to-point bearing. In reality, trails might not follow a straight line, so the bearing might change from time to time.
– Route navigation: Joining multiple way-points on the trail will help you navigate from point-to-point, with the help of distance guides and bearing on the way. As you reach your very first way-point, the GPS unit will direct you towards the next one.
– Track recording: This is one of the most important features to find in a GPS unit. The track recording feature will record a virtual trail of locations you've been to, which will help you retrace your steps. In some units, you can even configure your GPS to automatically provide track-points over specific intervals.
Navigation Capabilities
How to enter way-points: Marking your route by determining way-points is simple. Just press the 'MARK' button (some units have an 'ENTER' button). If you want to mark a way-point right where you're standing, just pressing the button once will do the marking. To this way-point, you can add details such as a name (campsite, waterfall, trail-head, etc.), short notes, the elevation and the coordinates. This will make it easier for you to retrace your route.
Follow way-points: Make use of 'FIND' or 'GOTO' buttons to find point-to-point targets. If you open the Compass screen, you can see the distance, bearing and time of travel as well.
How to record a track: Enable the 'TRACK RECORDING' feature and the GPS receiver will automatically set up track points on your route, just like laying a breadcrumb line that shows where you've been. This feature comes in handy whilst hiking in an unknown terrain. You can easily configure the GPS unit to drop laid track-points over predetermined intervals of distance or time. The shorter the distance between the two track-points, the more accurate your retracing will be.
Good Reception
One of the most common problems hikers face on the go is poor signal strength. Here are a few tips and tricks on how to tackle this situation:
Satellite lock: You need to do this right at the starting point of your hike, before you even step foot into the wilderness. Once locked, it will pick up signals when you enter the woods.
GPS placement: Place your GPS unit on the shoulder strap of your backpack, such that it will get a clear view of the sky. For handheld units, make sure you don't move your arms too much, or it might disorient the unit. GPS wrist watches suffer with low reception and accuracy due to the same reason. So, it's better to secure the watch where it won't move much.
Avoiding obstacles: Accuracy of a GPS unit majorly depends on the strength of signals transmitted from 4 or 5 orbiting satellites. If the overhead view is obstructed, the transmission signals or reception can become reduced or blocked completely, making your GPS unit almost inaccurate. In this case, you need to find some open ground or an elevated area.
Initializing: If your new GPS unit is not picking up transmission properly, you need to carry out a simple initialization process. This usually happens when your GPS unit has been manufactured in another continent, so when you turn it 'ON', it has a memory of their satellite links. The initialization process will orient your unit to its current position and download data from local satellites in the sky. This approach will make it easier to acquire signals quickly next time. Refer to the user's manual of your GPS receiver to know how to initialize the unit.
Batteries: Make sure to place fresh batteries in the GPS unit and also carry a few spare batteries, just in case. Turn 'OFF' features that are not needed to preserve the battery life.
Whilst planning your hike, make sure you familiarize yourself with your GPS unit, so you don't get confused in an unknown territory. Practice using the unit in a local park to know how it works. Do thorough research before buying your ideal GPS receiver. Check its features and get the one that meets your requirements as well as fits your budget.
​Why you need hiking sticks (trekking poles) and how to use them?
On the trails that have plenty of elevation loss and gain, the trekking poles will aid you in such situations. Trekking poles reduce strain on your knees when there's a long descent or ascent.
When you are setting up an ultralight tent system, these hiking sticks can also come in handy as your tent poles. Thereby, saving a considerable amount of weight.
Benefits of Trekking Poles:
Trekking poles will prove beneficial during long distance treks and hikes. Often, hikers tend to avoid taking trekking poles, although you'll see skilled athletes and sky runners carrying trekking poles to climb high alpine terrains.
Using hiking sticks or trekking poles while ascending will help you get reliable kinetics. They will reduce strain from your legs, as the arms will act as your secondary source of support.
Not just that, trekking poles work exceptionally well in providing good balance, especially in regions with too many rocks, ice or snow.
Lastly, trekking poles will surely prove to be a blessing whilst descending. As hiking down from a peak can put a lot of stress on your knees.
Carry trekking poles with you, and your legs will thank you!
Which trekking poles to buy?
Personally, we find collapsible poles more reliable than telescopic ones. That's because, telescopic poles have small mechanical parts which are prone to getting lost, and, it also requires frequent assembling/disassembling which is time-consuming.
– Go for collapsible poles that will suit your height, instead of the adjustable ones.
– The best trekking poles are those which allow your arms to rest comfortably when placed at a 90-degree angle in front of you. If you feel even a slight strain or discomfort whilst reaching out to the poles, or if your arms form an acute angle when using them, then know that these poles are the wrong size.
– Another factor to consider is weight. Opt for lighter poles, as you don't want to get fatigued easily. Poles featuring carbon shaft are durable as well as extremely lightweight.
How to use Hiking Sticks?
Using trekking poles is quite simple.
– Make sure to utilize the wrist straps, often provided with the poles. These straps will keep pressure off your palm and wrist and will create the required pressure from your core. And, they also won't cause the poles to slip from your hand during crucial moments.
– Use the poles with a light touch and tap the ground gently to make precise contact. Don't lean on the pole entirely.
– The metal tip at the bottom is generally covered with a rubber tip to provide good grip in the rocky terrains and prevent the metal tip from scratches. Remove the rubber tip in ice or snow, as the inside metal tip will provide better grip here.
Hiking Safety
Hiking safety is the most important topic to cover in this hiking guide. Preparation is the first step. Make sure you train well, know where you're headed to, wear proper apparel and always carry a map and compass, just in case technology fails you.
Indeed, hiking comes with a few risks. It's your duty to be prepared and take necessary precautions:
If you ever get lost, it is your responsibility to help people find you. Always inform your friends, relatives or any emergency contact of your hiking itinerary, where you'll be going, who you will be going with and what vehicle you'll drive.
Carry good-quality topo maps and compass, and make sure you know how to use them.
You can take a personal locator beacon with you, just in case your cell phone has no reception. This device will help you send your exact location or make an emergency call to the required contact.
Go through this guide and get to know how to help yourself if you ever get lost.
Hiking for beginners can be tough, so it is better to find a partner if it's your first time.
Here are a few safety tips for beginners
It is important for you to step aside and give right of way when required. Horses have right of way over backpackers/hikers. Uphill hikers have right of way over those going downhill. Hikers have right of way over people on a bike.
If you're hiking with a dog, step to the side whenever necessary, as not everyone is fond of dogs.
Don't go off route, stay on the trail.
Use headphones whenever needed, as some people go hiking to get some peace.
Allow your dog to lead you. Take plenty of snacks, water and clothing.
Don't throw trash around and leave no trace.
Get proper sleep the night before.
What to do if you see a bear while hiking?
It's quite natural to get frightened when you spot a bear while hiking. Such situations rarely lead to something serious or aggressive. That's because, even bears are afraid of humans.
Follow these guidelines while heading to a bear country:
Avoid: The best way to avoid bears is to not go through a bear habitat alone. Travel in groups, make noise, talk or sing. Pay attention to your surroundings
Stay calm: If you happen to spot a bear, remain calm and reach up for bear spray or any other deterrent. Stick together as a group to intimidate the bear.
Distant encounters: If you encounter a bear from a long distance, give it space. Don't approach it, move away and do not click any photo. If possible, take a detour to give it enough room.
Close encounters: If the bear is too close to you or your campsite, stay still and evaluate the situation. See whether the bear is calm or aggressive. Back away slowly, don't run and keep an eye on the bear to see how it reacts. If the black bear approaches you, yell at it by looking directly into its eyes. IF IT'S A GRIZZLY BEAR (BROWN BEAR), NEVER TRY TO MOVE IT.
Defensive bears: Sometimes a bear might approach you to defend a perceived threat. This generally is the case with a mother bear protecting cubs or a bear protecting food. Such bears might react aggressively and challenge you by popping their jaws. In such a situation, try to appear innocent, non-threatening and remain calm. Back off and speak in a pleasing tone. Leave the area instantly. If the bear still attacks, use your bear spray. Do not play dead at all and don't get aggressive unnecessarily. Point the spray right above its head, so the liquid gets into its nose, eyes and throat.
Repelling an aggressive bear: Try to repel the bear with a firm voice at first. If it continues to approach you, get your deterrent ready. A non-defensive bear might get aggressive if it sees no action from you. Act aggressively, look it in the eye and fight it if you get attacked. Shout, stamp your feet and threaten the bear with the spray, pole or stick. If it makes a final attack, fight for your life, punch, kick and hit the bear with whatever you can.
Common Hiking Mistakes Made by Beginners
Not every new hiker makes these common mistakes, but it is always better to be aware.
Wearing new boots: A new pair of boots are highly likely to cause blistering and soreness, as they are stiff, and this can ruin your entire hiking experience. It is better to use them for a couple of weeks before you hit the trails with them.
Not checking weather conditions: Hiking during extreme rain, thunder or lightning can be annoying. Look for the weather conditions, especially if you are going on a short hike.
Not warming up: Stretching exercises right before you head out for a hike can prevent you from having sore muscles.
Not drinking or eating: It's a bad idea to go hiking without having proper food or being hydrated. Make sure you drink every half an hour and also snack along the way to retain your stamina levels.
Go off-trail: Off-trail hiking requires planning and experience. Don't take any shortcuts, especially if you are not experienced enough or do not have the necessary gear to retrace your track if you get lost.
Over-packing: Stick with basic essentials and a handful of extra supplies. Evaluate the weight and necessity of every item in your backpack and leave behind whatever isn't necessary. Do not over-pack, otherwise you might get tired quickly on the hike.
Feeding the animals: Feeding the wildlife when you are out hiking can prove dangerous, if they change their foraging habits. It might also make them associate hikers with food, which can lead to many risks and consequences. Dispose and store your food carefully to prevent wild animals from stealing it
Where to find more info about hiking?
If you want to know more about hiking, there are myriads of resources out there such as articles on the internet, TV shows, magazines, hiking guides, etc. Read as much information as you can about hiking and get yourself familiar with the hiking terms.
Final ​Thoughts
If done right, hiking is a mesmeric, life-changing experience, as it exposes you to nature and teaches you to survive in the wilderness. You get to meet new people, find out more about the culture of the area and many more things.
For sure, hiking comes with its own risks and challenges. But if armed with the right kind of information and gear, you are going to be just fine!
Hope this comprehensive hiking guide elucidates everything you need to know about hiking and motivates you to go out there and experience it!