Getting the best insulated tumbler for you can be a difficult task. There is a lot of competition on the market, but one mug which stands out is the YETI Rambler.
It combines a stylish design with fantastic insulation. Here we will delve deeper into its features with our intensive research to see whether or not this is going to be the right option for you.
YETI rambler 20 oz
These Ramblers come standard with our YETI MagSlider Lid, the only drink lid that uses the power of magnets to keep your water, beer, or favorite drink on lock
Our Ramblers are BPA-free, dishwasher safe, and have a No Sweat Design to make sure your hands stay dry
Dracut is a durable coat of color that won't fade, peel, or crack through extended field use and also provide additional grip to the Rambler's exterior
We over-engineered these double-wall insulated tumblers with an 18/8 stainless steel body, which means your drink still keeps its temperature no matter how much of a beating this cup takes
The YETI 20 oz. Rambler Tumbler stands 6 7/8 in high and has a lip diameter of 3 1/2 in. All YETI Tumblers are sized to fit in standard sized cup holders. Makes for easy opening and closing
A Quick Look
YETI know a thing or two about insulation. They are known for producing high-quality coolers, and they have brought that quality into this tumbler. It's highly durable and able to keep drinks hot or cold for a whole day.
More: Best Tent and Sunshade For Beach
The magnetic lid is a great feature, but it does mean that the tumbler isn't waterproof. It's great for long-term use, and there are many different color options available which are going to allow you to choose the perfect mug for you.
Who are YETI?
They might have only been around since 2006, but YETI has developed a fearsome reputation for making insulation products that have the very highest level of quality. YETI Rambler is another excellent example of this.
YETI earned their reputation from making coolers but are now expanding that into other areas. They have a reputation that you can trust to always deliver on their promises.
More: RTIC 65 Cooler Review
Who is this product for?
The YETI Rambler is perfect for anyone who wants a hot or cold drink on the go. It will last for a very long time and is capable of traveling on many outdoor adventures.
It isn't leakproof, and that might restrict some of the uses it has. For most people, it will be an excellent tumbler that is going to keep their drinks at the right temperature for a whole day.
Key ​Features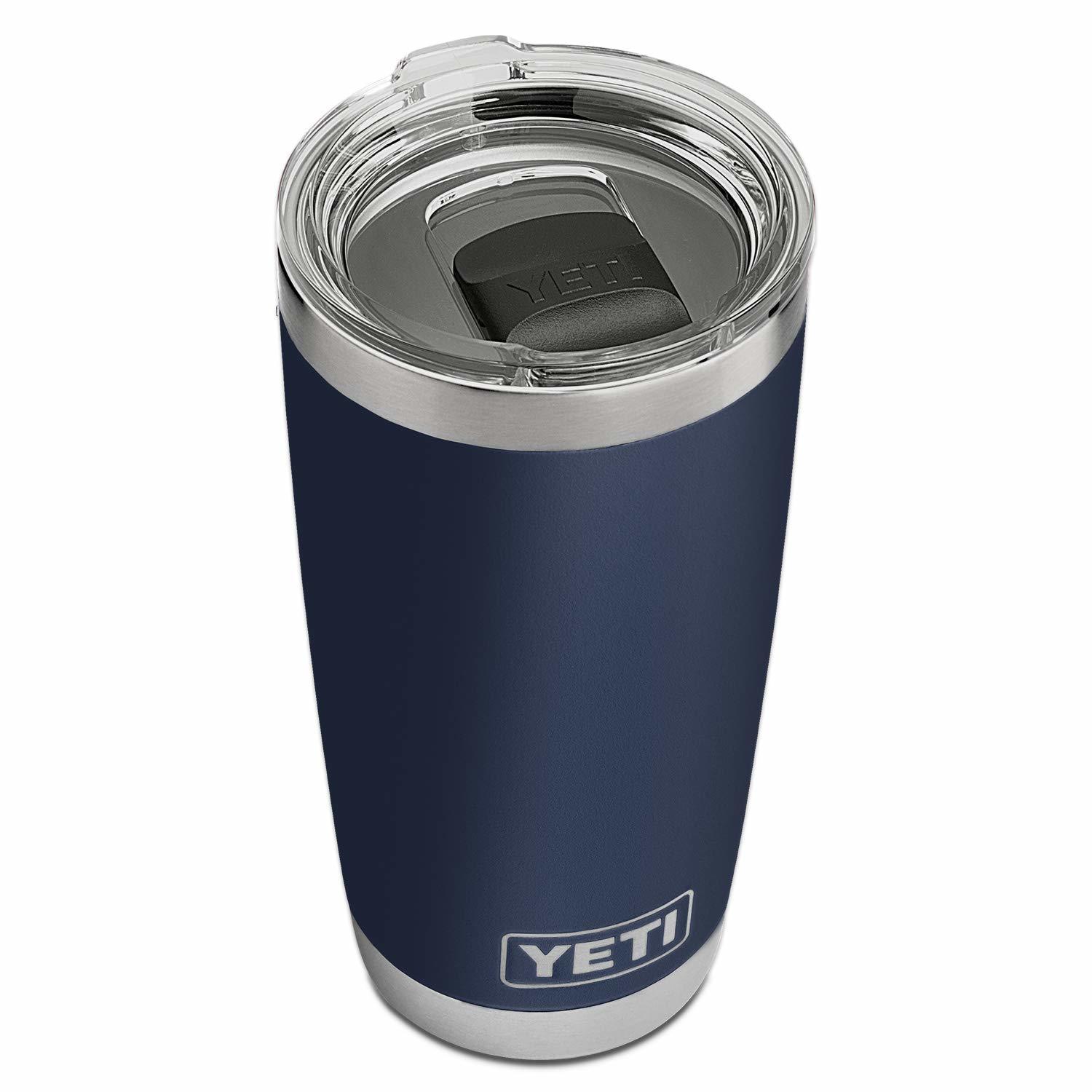 Insulation ​
If you want the ultimate in insulation, then a vacuum is the way to go. Heat can't travel through a vacuum, but some mugs have weak points where heat can travel. The YETI Rambler is one such product which has minimal weak points.
More: Osprey Fairview 40 Review
That means that the heat loss is going to be very low. With travel mugs, heat can be lost out of the lid, but here it is minimal. The YETI tumbler is going to be able to keep your drinks hot or cold for a full day without any problems.
The magnetic lid​
With vacuum insulated tumblers, the lid can be difficult to get right. You want it to be able to form a good seal but also make it easy to use. A lot of users don't want to have to unscrew and airtight lid every time they want a drink.
This magnetic lid is an excellent solution as it is easy to slide but will help to keep your drinks at the right temperature. It allows you to open and use the tumbler with one hand which can't be said for many other types of mug out there.
Safety features​
Safety might not be the first concern people have when it comes to drinks, but it's essential. Some plastics can wear away over time and contaminate your drinks. Other tumblers can be very hard to clean and can gather dirt.
More: Osprey Aether 70 Ag Backpack Review
This tumbler is BPA free and also dishwasher safer to be able to give it a thorough clean. Even without a dishwasher, cleaning is easy to make it safe. It ensures that this is a tumbler which should be able to last for many years.
Capacity
​The tumbler is marketed as having a 20oz capacity. But the lid fills some of that space, and therefore it's a little bit less. It still has good size and will fit into most standard cup holders, but smaller cup holders will struggle.
The tumbler is very nearly 7 inches high with a lip diameter of 3 1/2 inches, which makes for a comfortable drinking experience and allows you to have a very secure grip.
Durability​
The build quality of this tumbler is excellent. It can resist any impacts with the outside of it being shatter-resistant. The 18/8 stainless steel gives it that durability and makes it sure to last.
More: Garmin eTrex 10 Handhold GPS Review
It's not just the metal which makes it impressive, the plastic is high quality, and even the paint isn't going to fade over time. You get what you pay for, and in this case, it's an incredible level of strength and durability.
Pros and Cons
Pros
​Many color options available

​Magnetic slider

​Safe for long-term use

​Double-wall insulated

​20 oz capacity

​Durable paint

​High heat retention
​Cons
​Doesn't fit small cup holders

​Lid will spill

​Quite heavy
The YETI Rambler vs. the competitors
YETI Rambler Vs. RTIC Double Wall Vacuum Insulated Tumbler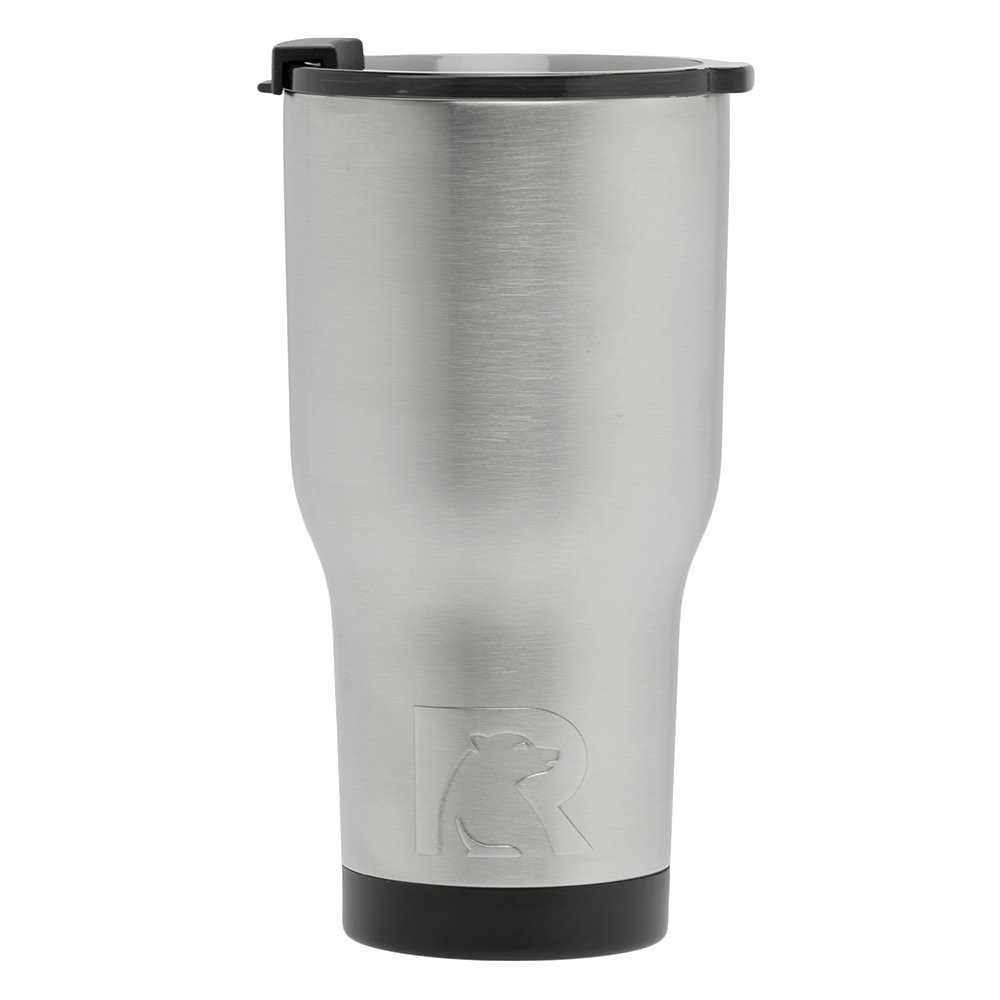 RTIC has developed a terrific challenger to the YETI tumbler. It also comes in a range of colors with that double-wall insulation. It is more resistant to spills when the lit is closed, but the top-heavy design can make it more liable to being knocked over.
YETI Rambler Vs BEAST 20oz Stainless Steel Tumbler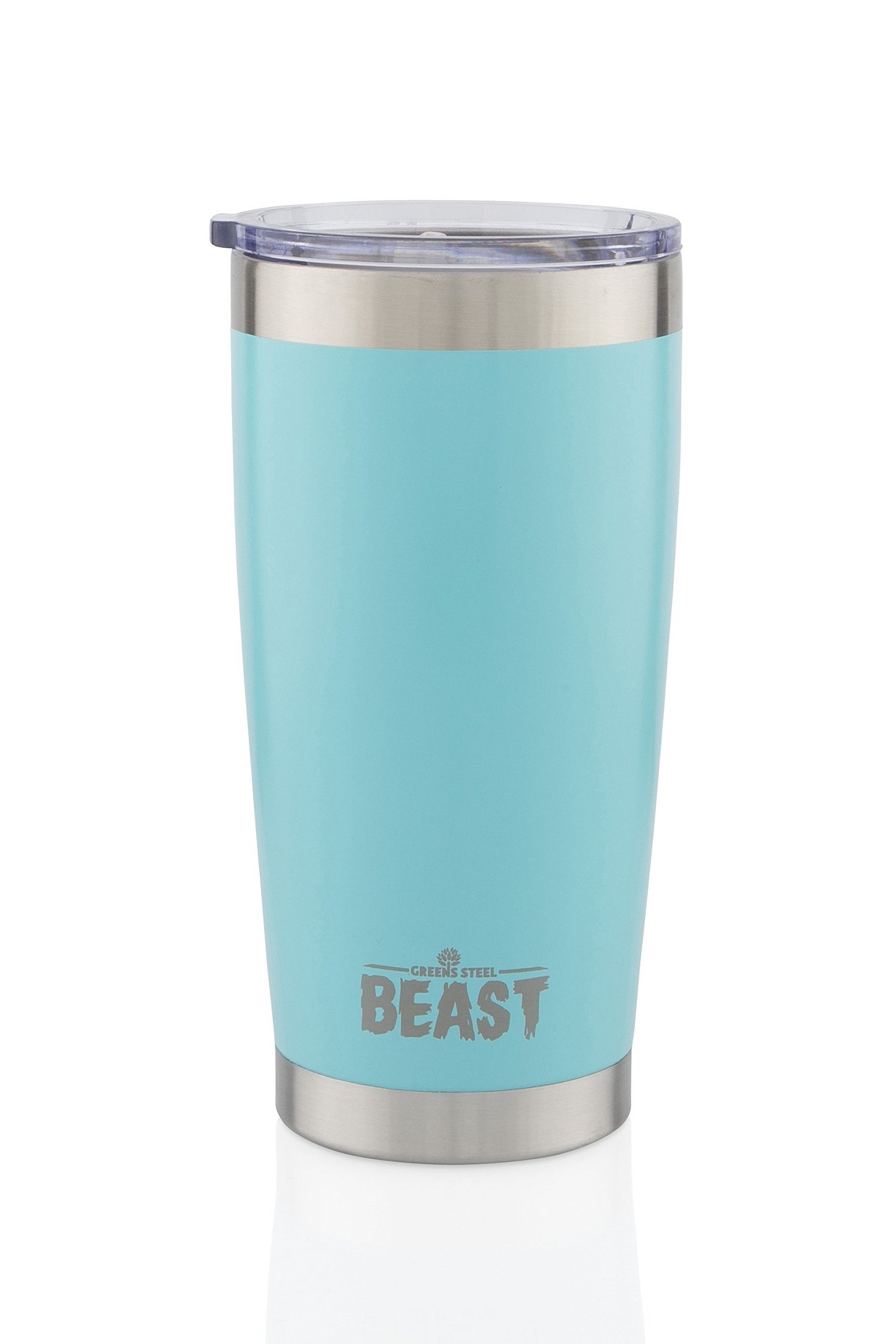 If you want to drink out of straws, then this will be perfect. It makes it an excellent option for cold drinks but perhaps not hot drinks. It still offers excellent insulation and has been highly rated by those who have used it. The Beast also has impressive build quality.
YETI Rambler Vs Ozark Trail 20-Ounce Double-Wall Vacuum-Sealed Tumbler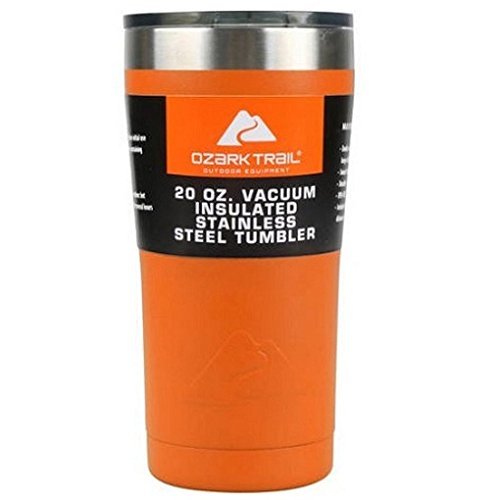 The Ozark can do everything that the YETI tumbler can do, but not quite as well. It's very grippy which is ideal for camping or jobs where you might have slippery hands. Its insulation is excellent but a slightly inferior tumbler compared to the YETI.
YETI Rambler Vs Thermos 18 Ounce Vacuum Insulated Stainless Steel Tumbler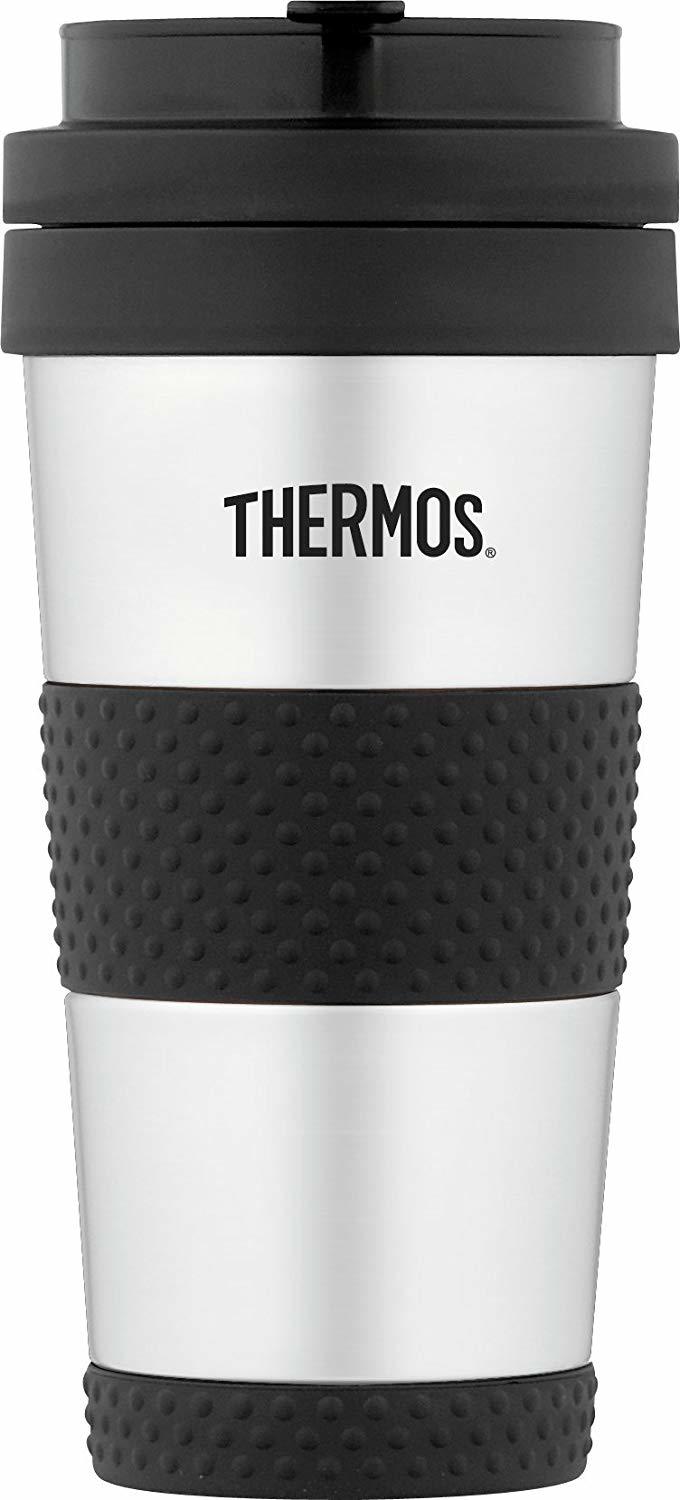 Thermos are usually masters at making vacuum insulated products, but this one is a little wide of the mark. The lid is poor quality, which can often lead to spilling coffee all over you. Thermos is excellent for secure tumbler, but if you want an on-the-go drink, it's best to look at the other options.
YETI Rambler Vs Contigo AUTOSEAL West Loop Travel Mug

​This beats the YETI hands down in one area, style. It's a very stylish mug, but it also performs very well too. It can be a little hard to clean and doesn't have the highest level of insulation, but this could be a great option for you if you love the way it looks.
Customer Reviews
The reviews echo the reviews you get on ay YETI product. They are overwhelmingly positive with the insulation being commended. It's also noted as being low maintenance as well as being pleasurable to drink from.
It is cold to touch and ticks all the boxes you'd expect from a great tumbler. Some bemoan the lack of a leakproof lid, but YETI doesn't hide that fact. A lot of negative reviews note some delivery issues, but this is clearly very rare.
Those that have used it for a long time are very happy with the performance and durability.
FAQ & Additional Tips
Is it value for money?
You'd see a lot more YETI products put there to buy if it wasn't for one thing, price. You get what you pay for, and you know that you'll be getting a tumbler which will last for a long time.
More: Exped Down Pillow Review
The price may put off some, and that's understandable. There are other slightly inferior tumblers out there at a cheaper price point. These YETI tumblers, however, are worth their money, especially as they'll last for a long time.
Where can I get the YETI rambler?
The tumbler is available from YETI's website. Also, online retailers such as Amazon will be able to deliver it to you in a matter of days. There isn't much in the way of a guarantee with the product, but if there is anything defective on delivery, then you are going to be able to return it.
Is it leakproof?
No. This tumbler isn't leakproof and instead has been designed for convenience. The liquid won't come pouring out if you knock it over, but it will start to leak. The magnetic slider is designed to make it as easy as possible to drink while you're on the go.
How long will drinks stay hot or cold?
With YETI you know that the insulation is going to be brilliant. The lid compromises it somewhat, but the contents of this tumbler are still going to be able to stay hot or cold for the whole day, and therefore you don't have to worry about it changing temperature too much.
Final Verdict
The decision on whether or not to buy this YETI Rambler will depend on a couple of crucial considerations. Firstly, if you want quick access to a drink on the go, then you're not going to care about the fact that the lid isn't completely leakproof.
The second is your budget. If you want the highest quality, then this is the tumbler for you. If you're looking for something a little cheaper, there are other options available. Overall it's a perfect tumbler and one which is highly recommended.